23.08.2012 » Barcelona 3-2 Real Madrid. A remontada awaits at the Bernabéu
The Blaugrana came on top in last night's clash against the Merengues, winning a tight match by 3-2. Cristiano Ronaldo scored the opener at the 55th minute, but saw his side conceding 3 goals in a row in the following 20 minutes, which almost jeopardized all possibilities of still dreaming with lifting the cup next week. Close to the end, Di María cutted distances after an enormous mistake by Víctor Valdés, making it 3-2 and reopening the race for the first trophy of the Spanish season.


A packed Camp Nou witnessed the first of several clashes between Barcelona and Real Madrid this season, with Tito Vilanova's side winning this first round by 3-2. All goals took place during the second half and it was Cristiano Ronaldo who opened hostilities with a great header, from a corner kick taken by Mesut Ozil. With this goal, the Portuguese forward broke another record in Real Madrid, as he is now the first Merengue player to have ever scored for four times in a row at the Camp Nou. Pedrito, Messi and Xavi would then give a two goals lead to Barcelona, but saw Victor Valdés being over confident near the end the of the game and making a tremendous mistake that allowed Di María to easily push the ball into the back of the net, setting the final score into 3-2. Next week, Real Madrid hosts Barcelona at the Santiago Bernabéu for the Spanish Supercup 2nd leg and a 1-0 result will be enough to crown the Merengues as the cup winners.
Cristiano Ronaldo game photos in Barcelona vs Real Madrid
Barcelona 3-2 Real Madrid goals and highlights:
Barcelona may have changed their coach from Pep Guardiola to Tito Vilanova, but one thing surely remains the same and that's the team's philosophy and game concept. Without bringing any new signing into the line-up, the Blaugrana's starting eleven didn't present much surprises into the pitch and the game style has remained loyal to Guardiola's ideas and game plans. Barcelona controlled most of the match, passing the ball over and over but Real Madrid showed once again that they might have what it takes to beat this side once more, as soon as the Merengues physical levels improve to higher levels.
The first half ended goalless, as neither Barça or Real Madrid seized their few opportunities to take the lead. Playing at home, the Blaugrana have naturally been the team who tried to push forward more insistently, but Real Madrid managed to close most of the gaps, even though they didn't count with Pepe, who is still recovering from last weekend's head injury and has been replaced by Raul Albiol on this Thursday's "Clasico".
The second-half was promising some changes and it only took 10 minutes for Cristiano Ronaldo to write another page in History books, as he scored the opener in the 55th minute and which was precisely his fourth goal in a row on his last four visits at the Camp Nou. Mesut Ozil took the corner kick on Real Madrid's right attacking side and Ronaldo proved to be quicker than Busquets reacting and meeting the cross, giving Real Madrid a tasty lead at the Camp Nou.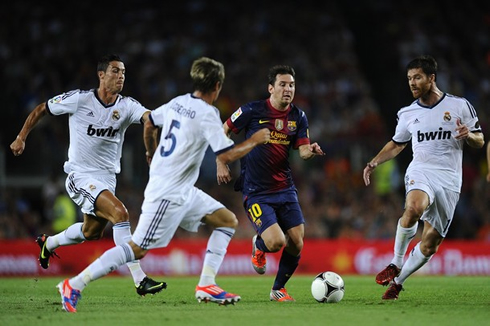 However, Real Madrid's joy didn't last long and Barcelona got the equalizer almost immediatly after the game resumed, in what will certainly be one of the most controversial plays of this Spanish Supercup first leg. Javier Mascherano spotted Pedrito escaping Fábio Coentrão's marking and attempted a long pass to the Portuguese defender's back, allowing his teammate to make a run towards Casillas' direction. The Spanish winger seems to have started running from an offside position, but since the referee didn't blow the whistle, Pedrito found himself in a 1-on-1 situation with Real Madrid's captain and goalkeeper, Iker Casillas. The 25-years old didn't waste his chance and levelled things up, with still plenty of time to be played at the Camp Nou.
Roughly a quart of an hour later, around the 70th minute of the game, Andrés Iniesta got slightly clipped inside Real Madrid's penalty area, from a sliding tackle performed by Sergio Ramos. The referee seemed to have hesitated for a few instants, but then decided to point to the spot and award the Blaugrana with a golden chance to take the lead. The Argentinian Lionel Messi was called to take the kick and didn't tremble at all, sending Iker Casillas to the opposite way of his shot. Barcelona had just taken a precious lead and didn't lose much time to start going after more goals, that would assure a more safe trip to the Santiago Bernabéu next Wednesday.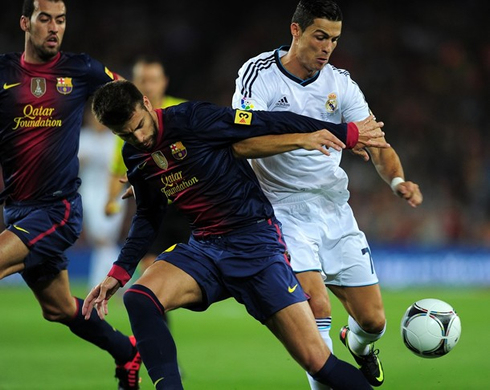 Just 7 minutes after Lionel Messi's penalty-kick goal, Andrés Iniesta pulled off a magical play on the left, where he dribbled several Real Madrid players in a sort of a stylish slalom and then brilliantly assisted his teammate, Xavi Hernández. The 32-years old midfielder didn't find any problem in beating Casillas and set the lead into a two goals cushion. Real Madrid started dangerously falling into a position where they could have easily conceded one or two more goals over the following minutes, but the game still had one more twist reserved for the final minutes of this Spanish Supercup first leg.
Around the 85th minute, Cristiano Ronaldo started a fast counter-attack for Real Madrid, but saw his pass being intercepted by Adriano, who then delivered the ball back to Victor Valdés. The Spanish goalkeeper is usually very good when he has the ball on his feet, but this time, something went wrong and a bad touch allowed Angel Di María to immediatly reach the ball, steal it and simply push it back to an empty net. A terrible mistake from the Spanish National Team second goalkeeper that will definitely open Real Madrid's possibilities of completing a remontada at the Santiago Bernabéu right next week (29-08-2012), when both teams face each other again for the Spanish Supercup 2nd leg.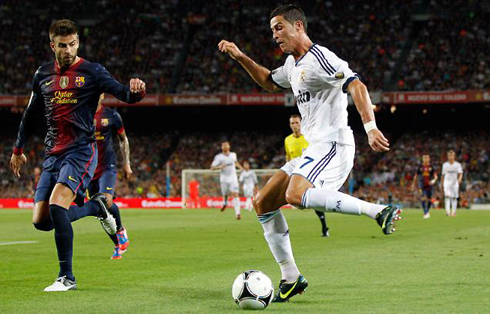 Real Madrid line-up vs Barcelona:
Goalkeeper: Iker Casillas
Defenders: Fábio Coentrão, Raul Albiol, Sergio Ramos, Arbeloa
Midfielders: Khedira, Xabi Alonso, Ozil
Attackers: Callejón, Cristiano Ronaldo and Karim Benzema

Match stats provided by www.ronaldo7.net

3

Goals

2

-

Shots

-

-

Shots on goal

-

-

Corner kicks

-

-

Fouls commited

-

-

Yellow cards

-

-

Red cards

-

-

Ball possession

-
Real Madrid will now face Getafe for the Spanish League next Sunday, on the 26th of August, 2012. You can watch Juventus live stream, Getafe vs Real Madrid, Chelsea vs Newcastle, Everton vs Manchester United and Tottenham vs WBA from our football live streams section.
Sources: ronaldo7.net / foxsports.com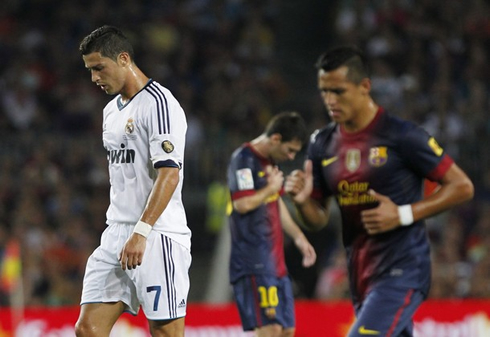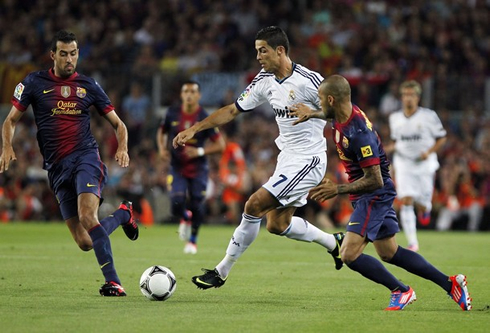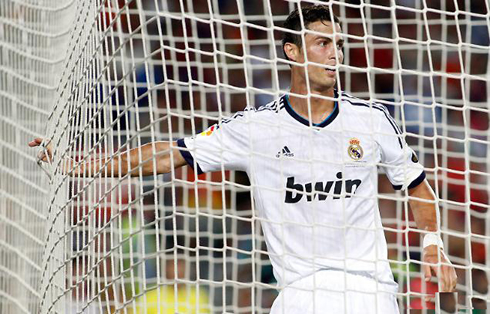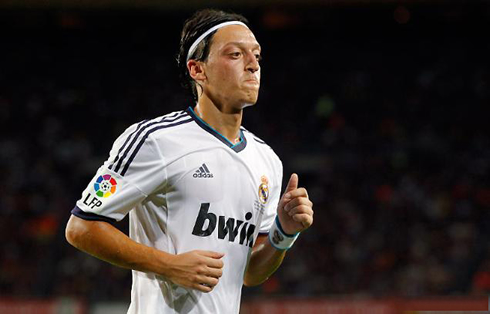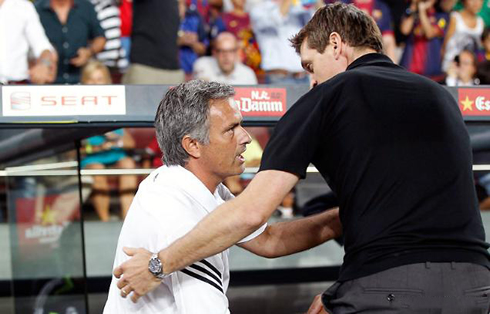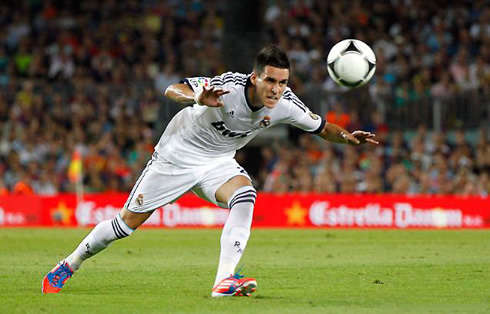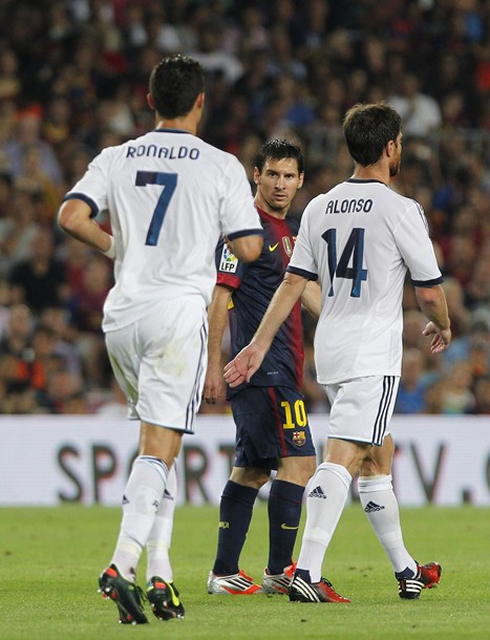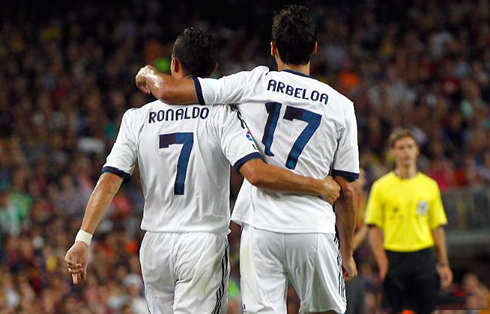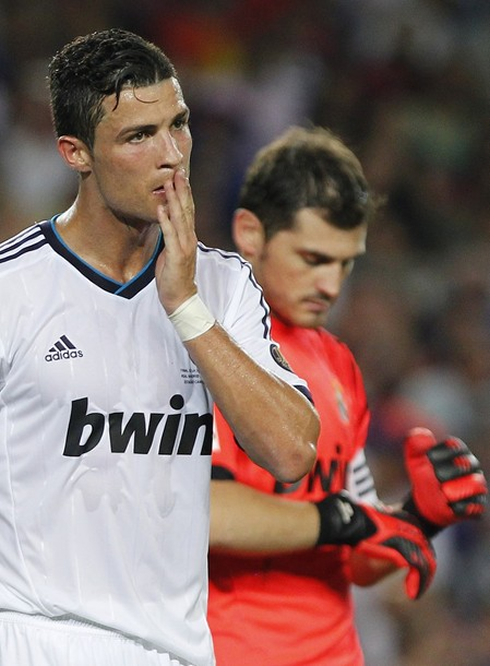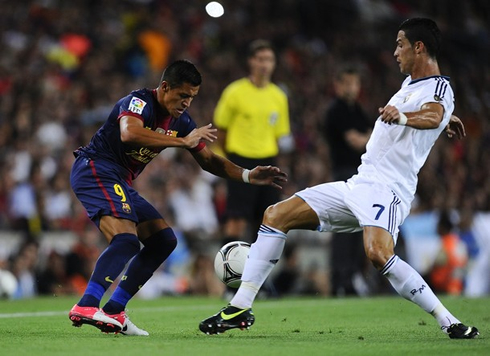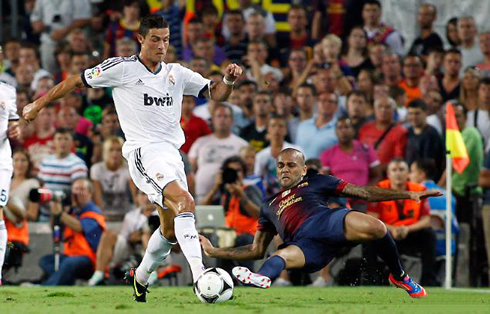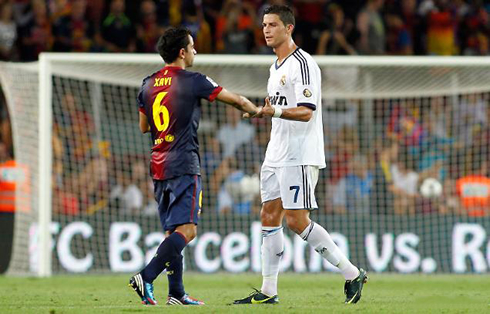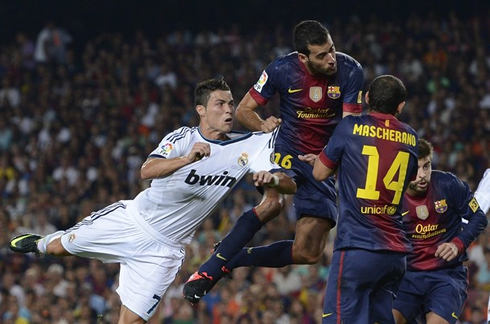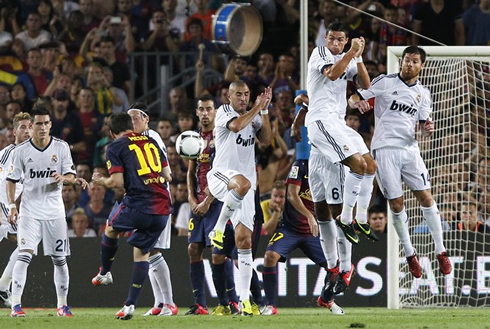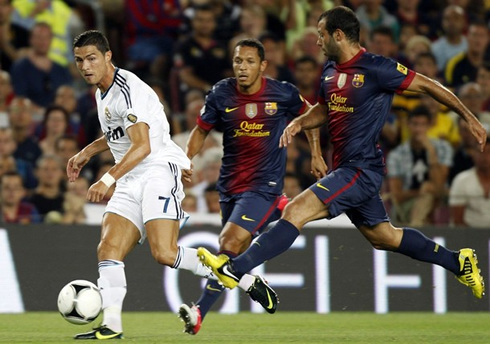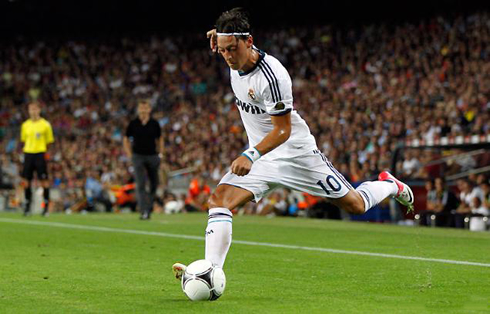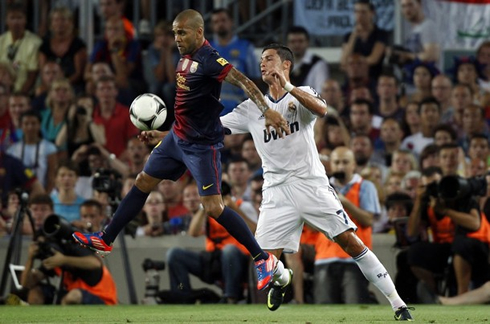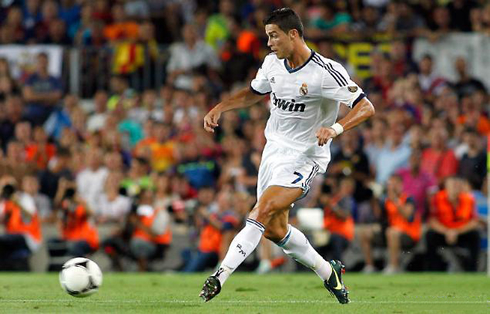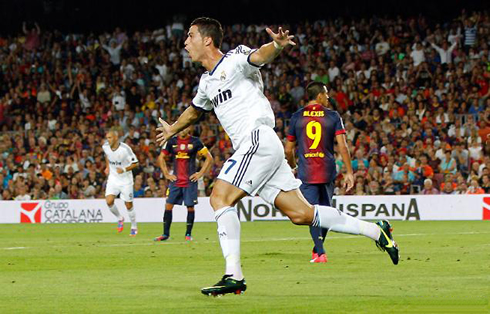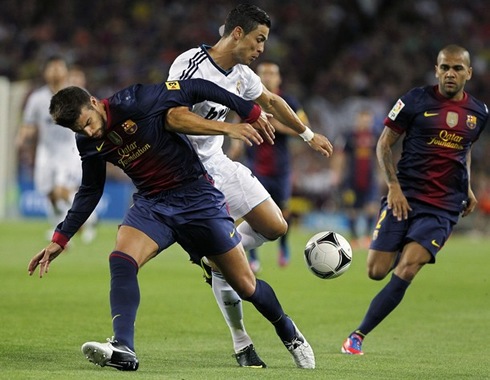 comments powered by