18.05.2012 » CR7 resparks the debate by saying to CNN that he's better than Messi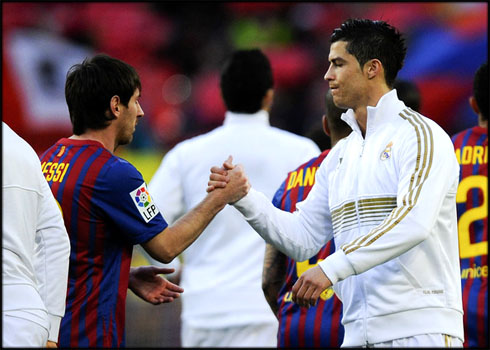 The Ronaldo vs Messi debate will always be a heated one, at least while both athletes remain being the World's best players. As it has been seen in previous years, this season, Ronaldo and Messi were once again unstoppable for Real Madrid and Barcelona, which allowed them to beat several all-time records. The Portuguese player talked with CNN this Friday and affirmed that at this precise moment and on his own book, he is a better player than Lionel Messi.


There's one thing Cristiano Ronaldo can't be accused of and that's hiding his true thoughts or worrying about being politically correct with his statements. This Friday and just a weekend away from uniting with his Portuguese National Team teammates to start preparing the EURO 2012, Ronaldo granted an interview to the well-known American network, CNN and had no problem in affirming that on his own mind, he's better than the Argentinian and Barcelona's star, Lionel Messi. What the Portuguese forward has no doubts about though, is that Real Madrid were clearly a better and superior side than Barcelona and the 9 points difference in La Liga's final standings should be more than enough proof of that. As for the UEFA Champions League final and with a Chelsea vs Bayern Munich live clash coming up this Saturday, CR7 doesn't see the English side being a big underdog, but didn't risk any prediction. You can read all Ronaldo statements on this CNN's interview granted to the Portuguese journalist Pedro Pinto, right below.
Cristiano Ronaldo - CNN interview at the end of the 2011-2012 season:
Before rushing things and start reporting what happened on the interview, let's just take a look at the monstrous stats pulled off by Cristiano Ronaldo and Lionel Messi this season, when serving Real Madrid and Barcelona respectively. The numbers are scary and as Ronaldo ends revealing on this CNN interview, the epic rivalry is continuously forcing both players to raise the level and achieve impressive marks, week after week...
Stats 2011-2012
Cristiano Ronaldo vs Lionel Messi

Player

La Liga

Cups

Europe

TOTAL

Goals

Goals

Goals

Goals

Cristiano Ronaldo

(

Real Madrid

)

38

46

7

4

10

10

55

60

37

50

11

8

11

14

59

72

96

12

24

132
Cristiano Ronaldo - CNN interview:
Cristiano Ronaldo: "My best moment this season was to win La Liga title for Real Madrid. It was my first league trophy here n Spain and for that reason, I got very happy for it. As for an individual analysis, I have to say it has also been a great season for me, after scoring so many goals and breaking my own records. We've also obtained 100 points in La Liga, which was a new record as well, so everything was close to perfection. It's not going to be easy to have another season like this. From all the leagues where I've competed at, this one is the hardest. The simple fact that we've been competing with this Barcelona side, just made of this a very big challenge. We managed to end the season 9 points ahead of them in the league and beating them at their own ground, so it was truly an amazing year", started by noting the Portuguese forward, as he highlighted the uphill task that has been to overcome this Pep Guardiola's Barcelona team.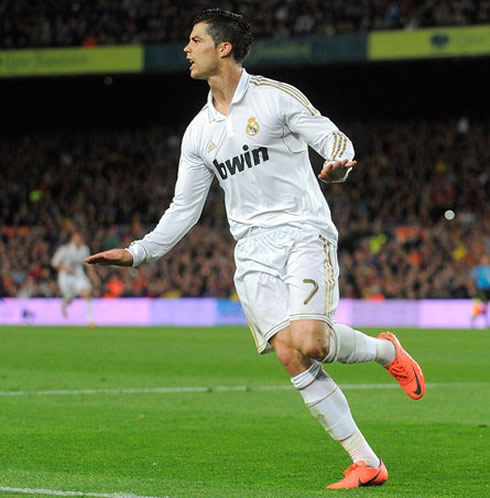 When asked to comment on the general claim that Barcelona plays the best football in the World, CR7 simply preferred to be objective and look at the distance between the two sides, in La Liga's final standings.
Cristiano Ronaldo: "I think that by looking at the league standings we can see that the numbers speak for themselves. We finished 9 points ahead of them and there shouldn't be an argument on who was better this season anymore, since 9 points is a huge difference, moreover if we have in mind the kind of league we have in Spain these days. We played better than Barcelona this year and I'm sure about that. I still remember we visited Camp Nou around 1 month ago and we pulled off a 1-2 victory, which is something no other side was able to do, so we definitely are worthy winners of this league. However, even though I believe we are better than Barcelona at the moment, we have to keep respecting them, because they are a great side as well", remarked the Real Madrid forward.
As for Real Madrid's head coach, José Mourinho, there are nothing but words of praise coming from Ronaldo's mouth. Cristiano Ronaldo: "As a person, Mourinho is a really humble guy, a very simple human being. We share jokes all the time and tell funny stories to each other in many occasions. As for his coaching skills and personality, he's definitely different. He's very serious when working, and always act very professional. This is probably why he keeps winning titles and will remaing doing it. In my opinion and I'm not saying this just because I work under his orders, I truly believe he is the best because of everything he brings to the team. It's the tactics, everything concerning the players, the motivation, etc. He has won titles in every country where he has been into and that just shows how great he is", stated CR7, when praising his current coach at Real Madrid, José Mourinho.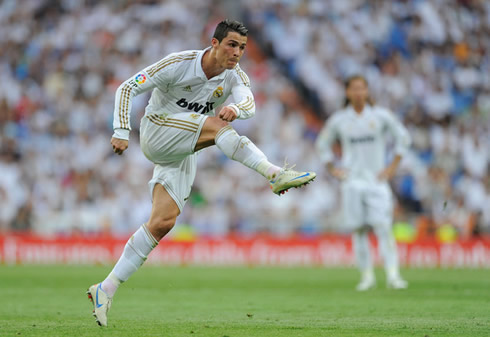 The Ronaldo vs Messi debate is not exactly a new topic and the Portuguese player confessed that it can be a bit exausting to keep bumping into the same comparisons over and over. However, there's also a positive side in the continous sparkle this rivalry has, since that may actually be benefiting both players and forcing them to constantly improve, in order to beat records after records.
Cristiano Ronaldo: "It's true that sometimes I get a bit tired of the comparisons. It probably happens the same with Messi, because everyone keeps insisting on this debate. But in my view, you simply can't compare a Ferrari with a Porsche, because they have different engines. You can't compare them... He produces great football moments for Barcelona and I do the same for Real Madrid, so it's incredible to look at each others numbers. We both beat our own records this season and that has surely been something great to witness. I do think we push each other sometimes in the competition and that's why the level is so high at the moment. This also helps explaining why Real Madrid and Barcelona are the best teams in the World, since everyone pushes each other and that ends forcing us to improve", pointed out CR7. Even though it seemed like Ronaldo was trying to avoid comparing himself with Lionel Messi, he ended up doing it, just a couple minutes after...
Cristiano Ronaldo: "This debate shouldn't be about who is better. I simply don't like being compared with anybody at all. Some people say that I'm better than Messi and others say that it's the other way around, but at the end of the day [probably alluding to the FIFA World Player 2012 award], they have to decide who is the best player in World at that moment. I think it's me... [laugh]", affirmed the 27-years old, with a statement that will probably make many newspapers' headlines over the next days...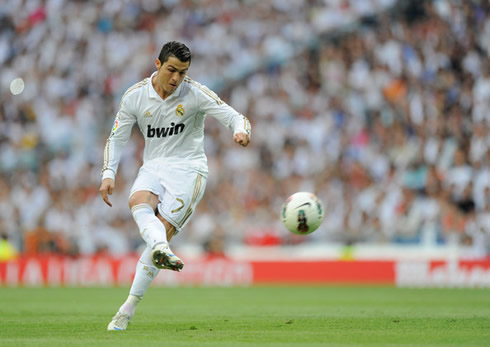 The UEFA Champions League final is right around the corner, with the clash between Bayern Munich vs Chelsea taking place this Saturday night, in the Allianz Arena. In Ronaldo's opinion, Chelsea will have some good chances of surprising the Bavarian side. CR7 surely knows what kind of opponent the English side will have ahead of them, after witnessing in first hand to Real Madrid's elimination at the hands of this Bayern side.
Cristiano Ronaldo: "It's going to be a tough game for both sides... Most people probably think that Bayern Munich is going to win easily, but I don't think that way. One should not forget that Chelsea knocked out Barcelona in the semi-finals, which is something really hard to accomplish. It's going to be an interesting game. I don't know which team is going to win and I'm not going to bet on anything at all, because Chelsea are a very strong side. They defend well and they have a great counterattack response. Bayern is a fantastic team too, so the only thing we can be sure about, is that it's going to be a great game!", previewed Ronaldo.
In order for Bayern Munich to book their presence on this final, they had to beat Real Madrid on the previous UCL round. Ronaldo confesses it has been hard to move on ever since, especially after having missed a penalty-kick.
Cristiano Ronaldo: "It's always difficult to deal with a loss like that, in a penalties shoot-out decision. However, I'm not really worried about having missed a penalty, because if I haven't scored those two goals in the regular time, we wouldn't even have reached to that point. I just have to appreciate what I did in this UEFA Champions League and the contribution I gave to the team. But to speak the truth, it was surely one of the worst days in my career so far", concluded Ronaldo, by looking back at that night at the Santiago Bernabéu, where Real Madrid saw their dream slipping away in a dramatic penalties shoot-out decision, against Bayern Munich.
On a different note, there were released a few unofficial photos from Real Madrid jersey and uniform for next season (2012-2013), which we now present to you, within our pictures gallery more below...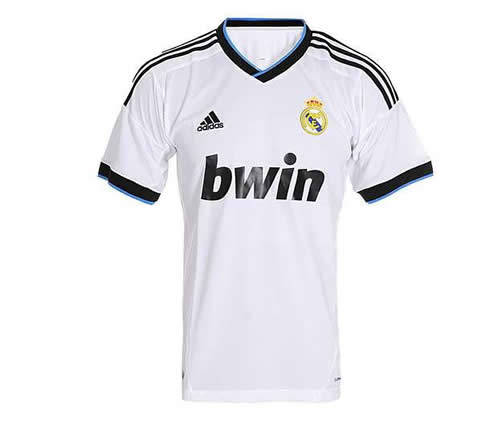 Real Madrid's season is now over and there are no games left in their schedule until the pre-seasons starts over, by July 2012. Cristiano Ronaldo's next game will be for Portugal, in a friendly game against Macedonia, on May 26, in order to start preparing the EURO 2012. You can watch Juventus live stream, Portugal vs Macedonia, Barcelona vs Athletic Bilbao, Bayern Munich vs Chelsea and Juventus vs Napoli, all from our football live streams section. Cristiano Ronaldo will most likely be on the line-up, when Portugal hosts Macedonia.
Portugal vs Macedonia kick-off time (26-05-2012):
Jakarta (Indonesia) | GMT+8: 03:00
Spain (Madrid) | GMT+2: 21:00
Portugal and England (Lisbon/London) | GMT+1: 20:00
Rio de Janeiro (Brazil) | GMT-1: 18:00
New York (United States) | GMT-4: 15:00
Los Angeles (United States) | GMT-7: 12:00
Beijing (China) | GMT-7: 12:00

Sources: ronaldo7.net / cnn.com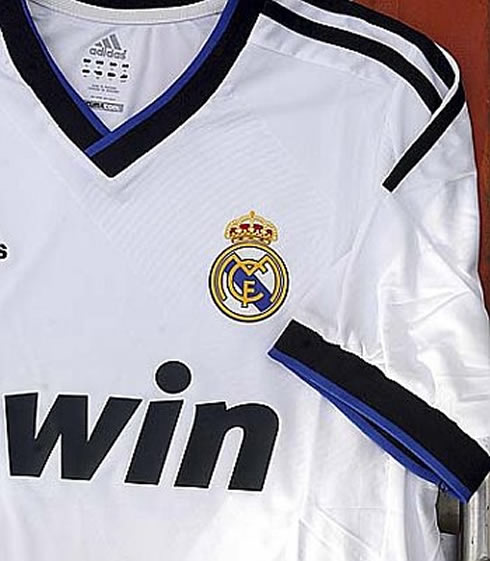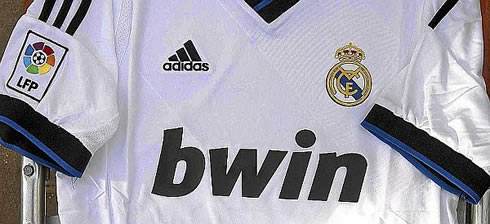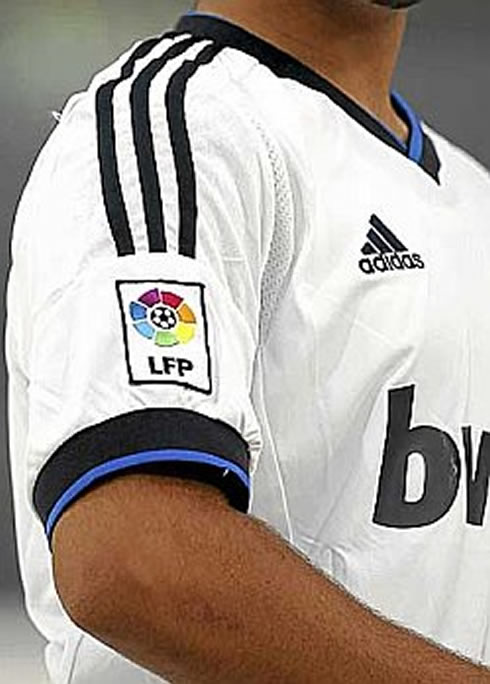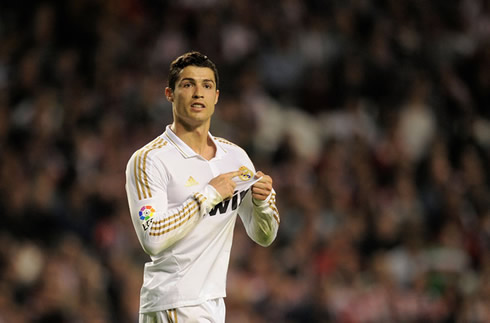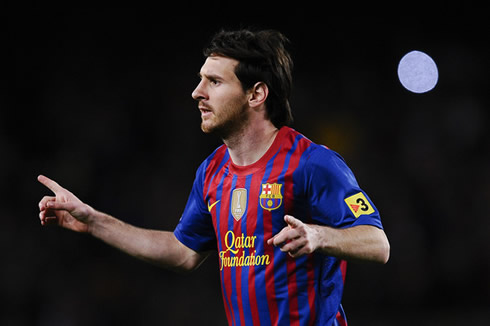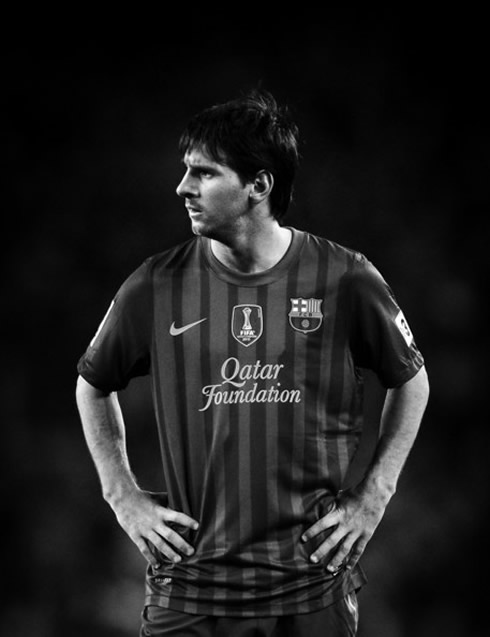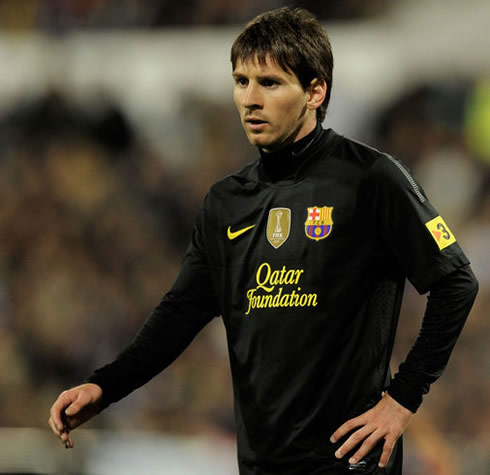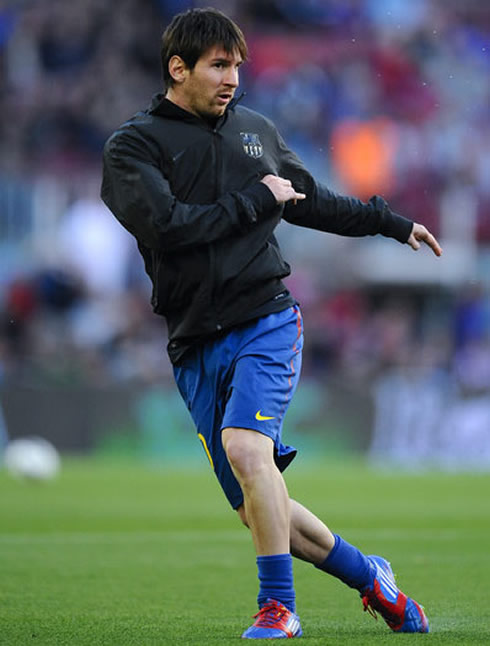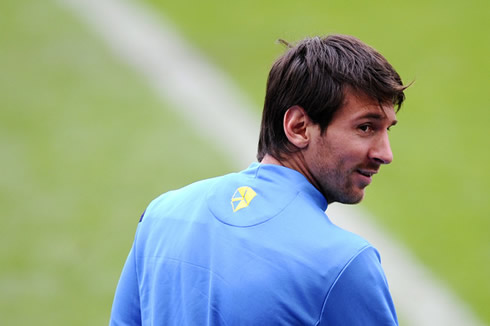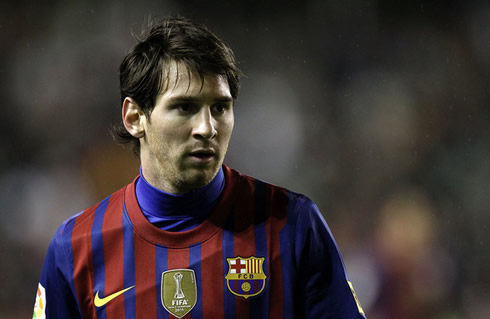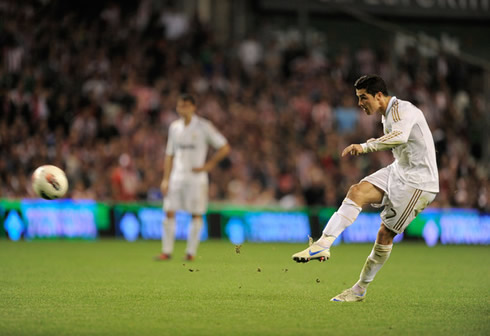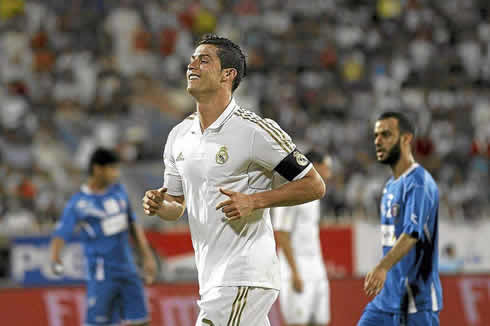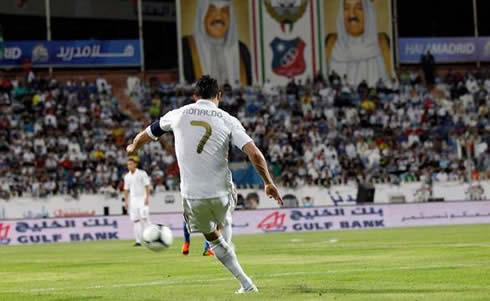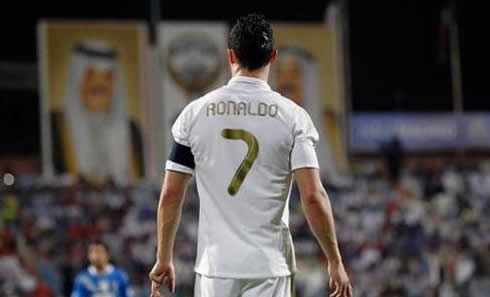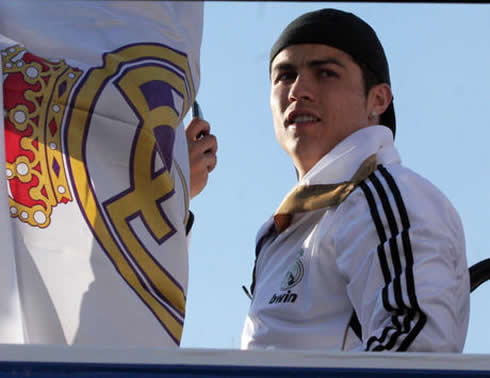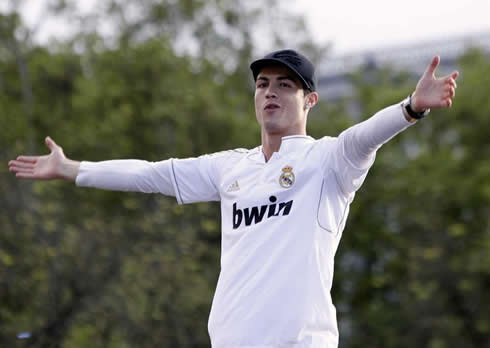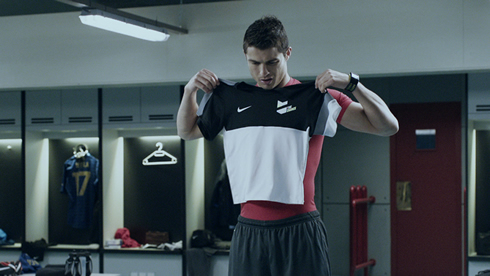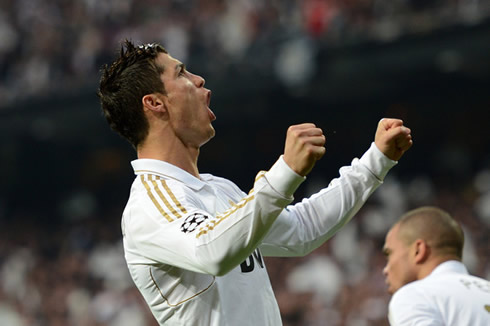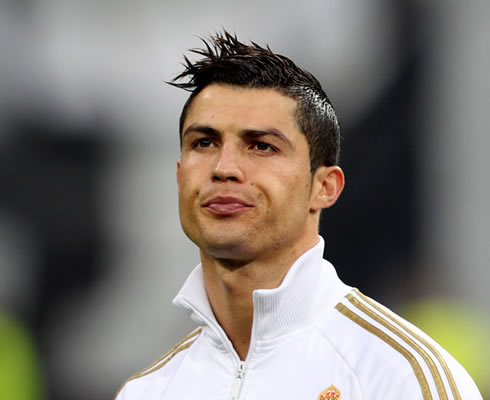 comments powered by