13.05.2012 » Real Madrid 4-1 Mallorca. Fabulous 100 points record-breaking season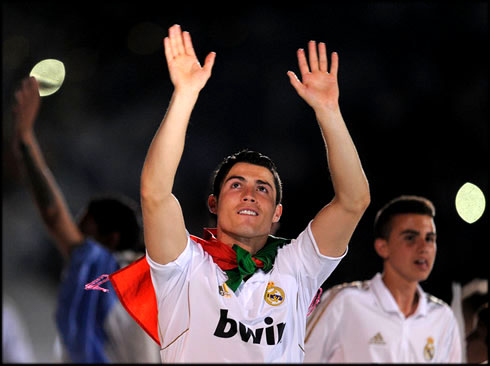 Real Madrid hosted and defeated Mallorca at the Santiago Bernabéu by 4-1, in what was the last game of the season for the Merengues. With this victory, a new record has been broken, as the 100 points earned in the league set a new maximum in the competition. Cristiano Ronaldo, Benzema and Mesut Ozil (2) were the goalscorers of a calm and festive night.


The last game of the season for Real Madrid had a special motivation factor, as a victory for the Merengues would mean that another all-time record would be broken and precisely the one for the most points earned in a Spanish League season. And so it was, José Mourinho's men ran over Mallorca at the Santiago Bernabéu, just like they've did for numerous occasions over the 2011/12 campaign and not only ended up winning this La Liga title with an impressive 9 points difference to Barcelona, but also reached the 100 points mark, beating the Blaugrana's previous 99 points record, set back in the 2009-2010 season. As for Cristiano Ronaldo, the Portuguese player said goodbye in style as well, adding another goal to his tally (46 in La Liga, 60 in all competitions) and is now the only player in La Liga's history to have scored to every team in the competition, within the same season.
Cristiano Ronaldo game photos in Real Madrid vs Mallorca
Real Madrid 4-1 Mallorca goals and highlights:
Real Madrid felt it was important to put on a good show on this last game of the season and the Merengues started the game by imposing their own rhythm and seek the early opener.
It would take them no more than 20 minutes and the lead was naturally achieved thanks to another great Cristiano Ronaldo goal. Marcelo picked the ball on the left wing and made a good cross to the far post, where Cristiano Ronaldo appeared jumping extremely high and like no other player in this sport seems to be capable of doing. With such a powerful jumping power, the Portuguese phenomenon easily got the edge over the defenders and headed the ball into the back of the net, giving Real Madrid the lead.
With this goal, Ronaldo immediatly assured that he would become the first player in La Liga's history (since the competition has 20 clubs competing), at scoring at least one goal to every team, within the same season. Sounds like just another record to be added to many others, for a player who can't seem to get tired of scoring goals and impressing the World.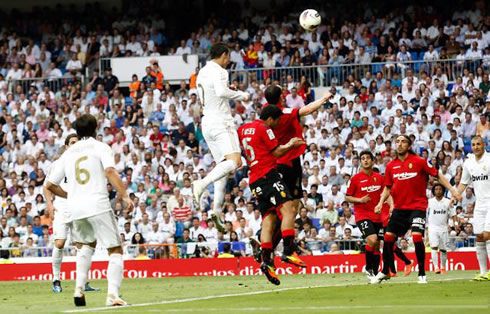 Real Madrid didn't step back after that first goal and just 4 minutes later, over the 23rd minute of the first half, Karim Benzema extended the lead for the Spanish champions. Cristiano Ronaldo started the play by cutting inside and passing the ball to Benzema, allowing the Frenchman to quickly combine with Higuaín and get himself a great chance to strike into Mallorca's net. As usual, Benzema showed he's one of the most reliable strikers in front of goal and put the score into 2-0. No more goals would take place until half-time and both sides headed to the locker rooms with the sense that the game's fate was pretty much set already.
The second half started with Real Madrid scoring their third, as Mesut Ozil gave the best possible response to another Gonzalo Higuaín's assist, curling the ball out of Mallorca's goalkeeper reach. The clock was marking 49 minutes and the Merengues were sure by then that the 100 points record as well as the victory in the game were virtually assured.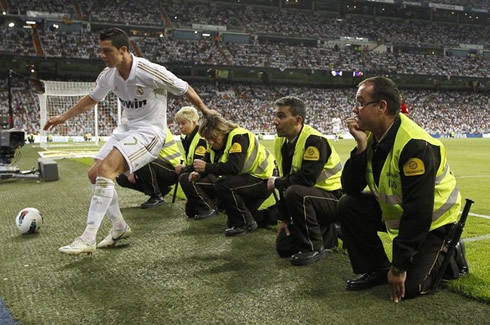 However, Mallorca was still capable of showing a small reaction and answered just 3 minutes later, with Chori Castro beating Iker Casillas after being left with plenty of space on the left and firing a powerful strike that the Real Madrid's captain and goalkeeper simply couldn't block efficiently. A small reward for a side who had a good campaign in this La Liga season, ending in 8th place and just 6 points away from a Champions League spot earned by Malaga at 4th place.
But Real Madrid wouldn't close down their "business" before scoring a fourth goal. Near the 58th minute, Mesut Ozil got his first brace of the season, after a great right foot finish. Marcelo had a long cross into the area that no Mallorca defender managed to clear away or deflect, which an unmarked Ozil took advantage of, in order to prepare a 1-touch finish and set the final score at 4-1. No more goals were to be scored in the game and the 121 goals that Real Madrid scored in La Liga this season also established a new record in Spain. Cristiano Ronaldo ends the season with 46 goals in La Liga (60 in all competitions), while his archrival from Barcelona, Lionel Messi, netted 50 goals in La Liga and 72 in all competitions. The Argentinian won the Pichichi but saw his side falling back to Real Madrid in the league, for the first time over the last 4 years. Can this be decisive when it comes to decide who will win the next FIFA Balon d'Or? Only time will tell...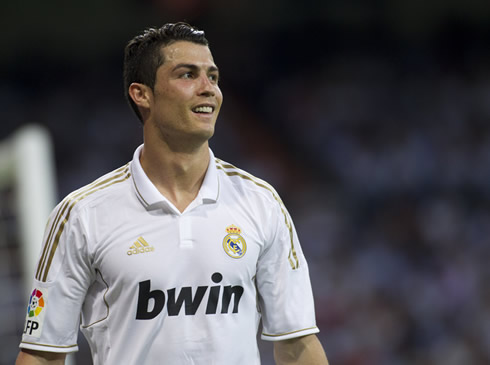 Real Madrid line-up vs Mallorca:
Goalkeeper: Casillas
Defenders: Marcelo, Pepe, Sergio Carvalho, Arbeloa
Midfielders: Xabi Alonso, Khedira
Attackers: Ozil, Higuaín, Cristiano Ronaldo and Benzema

Match stats provided by www.ronaldo7.net

4

Goals

1

23

Shots

11

12

Shots on goal

5

8

Corner kicks

6

7

Fouls commited

16

0

Yellow cards

1

0

Red cards

0

66%

Ball possession

34%
Real Madrid's season is now over and there are no games left in their schedule until the pre-seasons starts by July. Cristiano Ronaldo next game will be for Portugal, in a friendly game against Macedonia in May 26, in order to prepare the EURO 2012. You can watch Juventus live stream, Portugal vs Macedonia, Barcelona vs Athletic Bilbao, Bayern Munich vs Chelsea and Juventus vs Napoli, all from our football live streams section. Cristiano Ronaldo will most likely be on the line-up, when Portugal hosts Macedonia.
Portugal vs Macedonia kick-off time (26-05-2012):
Jakarta (Indonesia) | GMT+8: 03:00
Spain (Madrid) | GMT+2: 21:00
Portugal and England (Lisbon/London) | GMT+1: 20:00
Rio de Janeiro (Brazil) | GMT-1: 18:00
New York (United States) | GMT-4: 15:00
Los Angeles (United States) | GMT-7: 12:00
Beijing (China) | GMT-7: 12:00

Sources: ronaldo7.net / realmadrid.com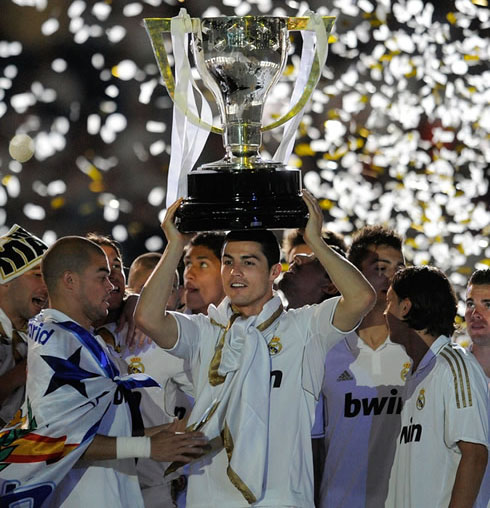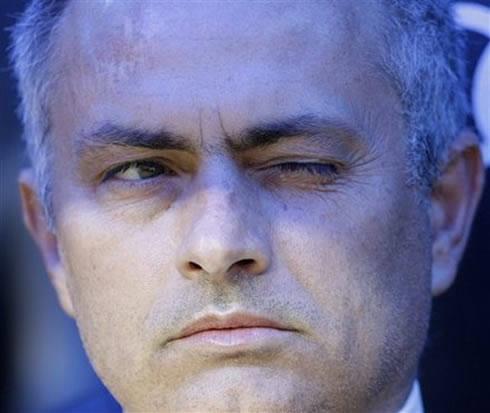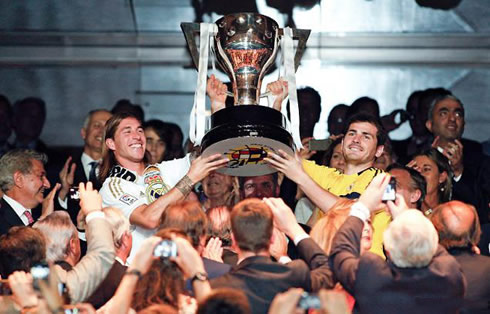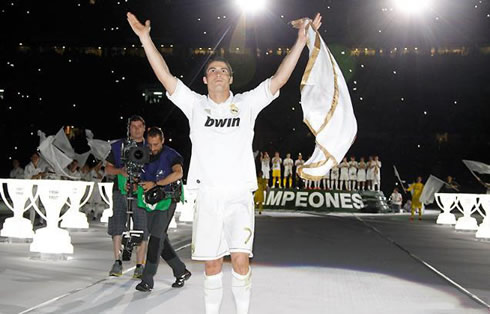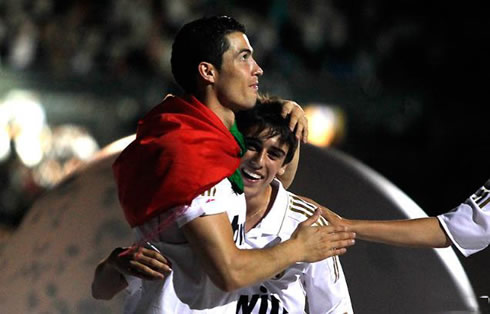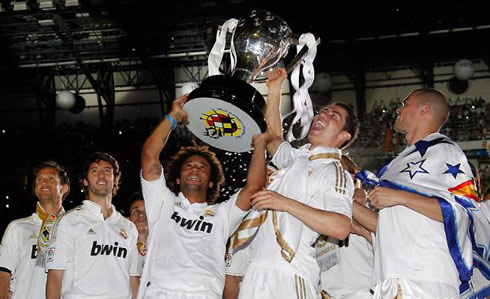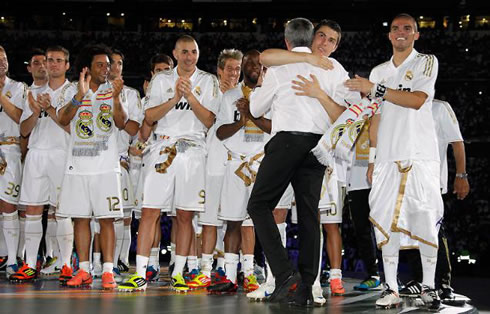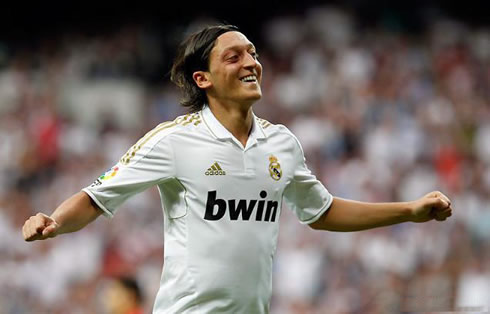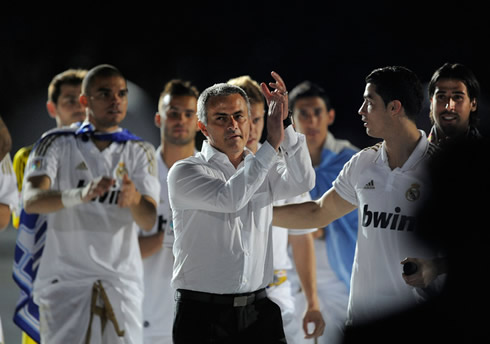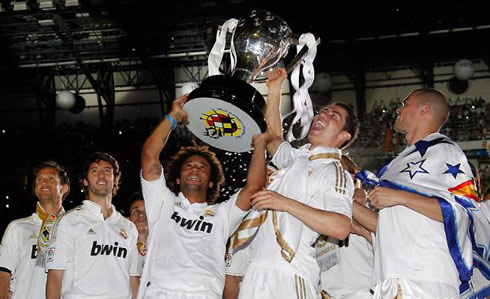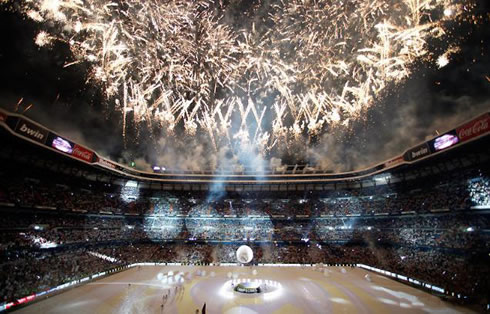 comments powered by