29.04.2012 » Real Madrid 3-0 Sevilla. Just one step away from becoming champions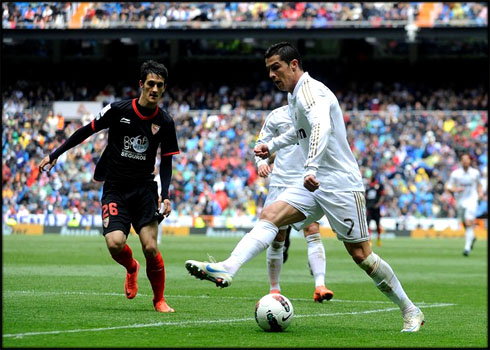 La Liga title is finally at sight in the Santiago Bernabéu, after an important home win against Sevilla, by 3 goals to neal. Cristiano Ronaldo and Benzema (2), scored the Merengues goals and will now have to wait for Barcelona's game later on, to see if the Blaugrana drop any points. If that ends happening, it would be enough to allow Real Madrid to start celebrating the title tonight in the Cibeles!


This Sunday morning, Real Madrid hosted and beat Sevilla by 3-0 at the Santiago Bernabéu, still on the hangover from the Champions League elimination in midweek. Cristiano Ronaldo got the opener, extending La Liga's goalscoring record to 43, while Karim Benzema gave the Merengues a more comfortable lead, scoring a brace during the 2nd half. After this victory over Sevilla, Real Madrid temporarily increased the gap to Barcelona into a 10 points difference, with only 3 fixtures left in the Spanish League for the Merengues and 4 for the Blaugrana, who are about to play against Rayo Vallecano later on. If Pep Guardiola's side ends up dropping points in tonight's game, Real Madrid can immediatly celebrate being La Liga 2011/12 champions!
Cristiano Ronaldo game photos in Real Madrid vs Sevilla
Real Madrid 3-0 Sevilla goals and highlights:
As the season rushes to its end, Real Madrid is now entirely focused in La Liga after having been eliminated in the UEFA Champions League against Bayern Munich, last Wednesday. After that loss, it was time to switch attentions into the Spanish League, with Sevilla visiting the Santiago Bernabéu with hopes of capitalizing on Real Madrid's upset in midweek. However, José Mourinho made sure his side remained mentally strong and wasn't going to facilitate a single bit. Winning La Liga is now a thought that has been installed in every player and Real Madrid fan mind and it's surely not going to disappear until the club finally finds himself celebrating the title in the Cibeles.
Near the 19th minute of the first half, Cristiano Ronaldo opened the can against Sevilla, after receiving a pass from Karim Benzema, taking on a defender with a great dribbling move and striking into the back of the net with supreme class. 1-0 to the Merengues and Ronaldo had just obtained his 43rd goal in La Liga this season, setting a new record in the competition, and his 57th goal in all competitions for Real Madrid in 2011-2012.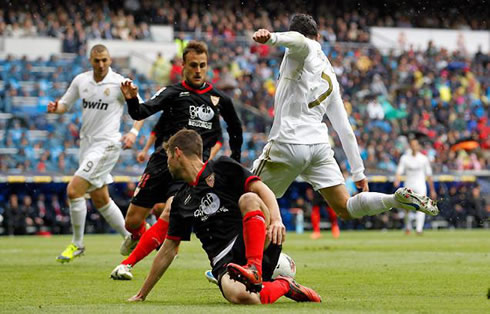 The first-half progressed to its end without any other goal, even though both sides still collected quite a few chances to set a different score. After the break, Real Madrid came off strong and rushing to increase the lead, in an attempt to finish the game as soon as possible. Unsurprisingly, the 2-0 appeared at the 49th minute, after a cross made by Angel Di María, which was poorly intercepted by Sevilla's right back, Coke, leading to an easy goal from Karim Benzema. The two goals cushion could have made the Merengues slow down the pace, but José Mourinho's men weren't just yet satisfied and kept pursuing a third goal.
Just three minutes later, around the 52th minute, Real Madrid found enough room to extend the lead to 3 goals and end any remaining Sevilla's hopes of coming back in the game. This time, it was Sergio Ramos who went forward down on the right wing, making a well timed cross to the far post, where Karim Benzema had been left all alone and easily headed the ball into the back of the net. With the 3-0 on the scoreline, Real Madrid knew the victory wasn't going to slip away anymore and controlled the rest of the game, as it dragged to its end without any other relevant incident.
Now being temporarily 10 points clear from Barcelona, Real Madrid will wait for tonight's game between the Blaugrana and Rayo Vallecano. If Barça fails to win, it will mean that the remaining 3 fixtures in La Liga won't be enough for any kind of comeback and Real Madrid may then start celebrating having won the Spanish League, in the Cibeles. If not, then the party will most likely be delayed for next Wednesday, as Real Madrid visits Athletic Bilbao and Barcelona hosts Malaga!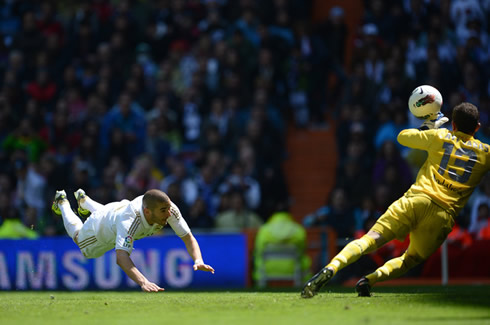 Real Madrid line-up vs Sevilla:
Goalkeeper: Casillas
Defenders: Marcelo, Pepe, Sergio Ramos, Arbeloa
Midfielders: Granero, Xabi Alonso
Attackers: Ozil, Di María, Cristiano Ronaldo and Benzema

Match stats provided by www.ronaldo7.net

3

Goals

0

15

Shots

10

5

Shots on goal

3

9

Corner kicks

4

14

Fouls commited

7

3

Yellow cards

2

0

Red cards

0

51%

Ball possession

49%
Real Madrid next game will be for La Liga, against Athletic Bilbao, this next Wednesday (02-05-2012). You can watch Juventus live stream, Athletic Bilbao vs Real Madrid, Rayo Vallecano vs Barcelona, Manchester City vs Manchester United and Tottenham vs Blackburn Rovers, all from our football live streams section. Cristiano Ronaldo will most likely be on the line-up, when Real Madrid visits Bilbao.
Athletic Bilbao vs Real Madrid kick-off time (02-05-2012):
Jakarta (Indonesia) | GMT+8: 04:00
Spain (Madrid) | GMT+2: 22:00
Portugal and England (Lisbon/London) | GMT+1: 21:00
Rio de Janeiro (Brazil) | GMT-1: 19:00
New York (United States) | GMT-4: 16:00
Los Angeles (United States) | GMT-7: 13:00
Beijing (China) | GMT-7: 13:00

Sources: ronaldo7.net / realmadrid.com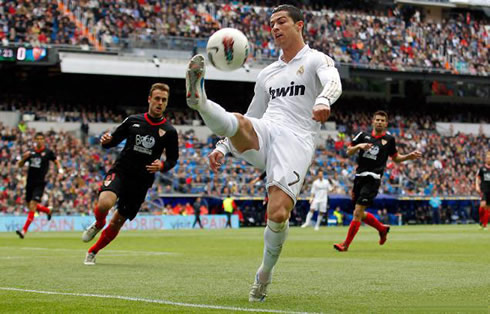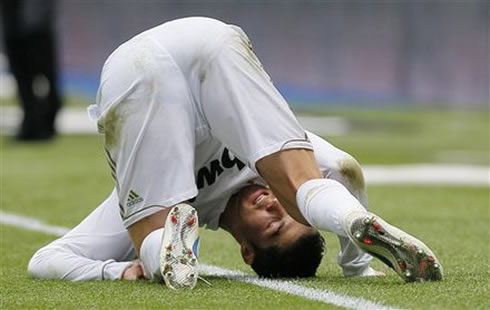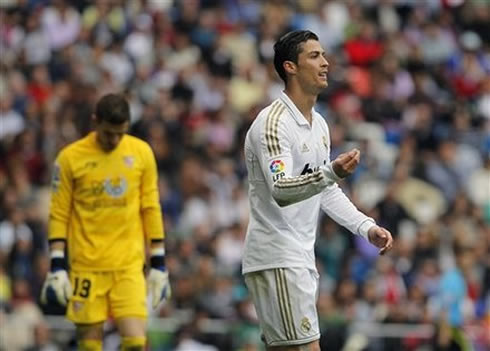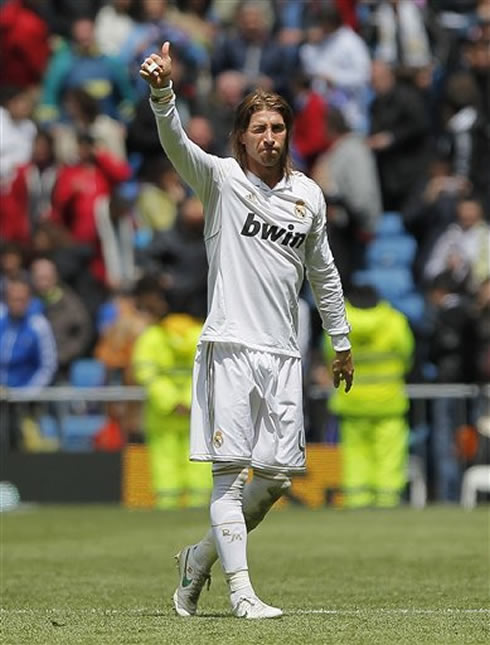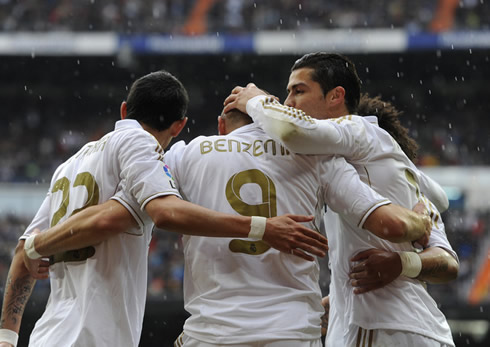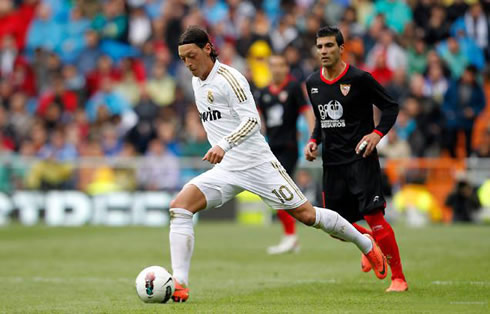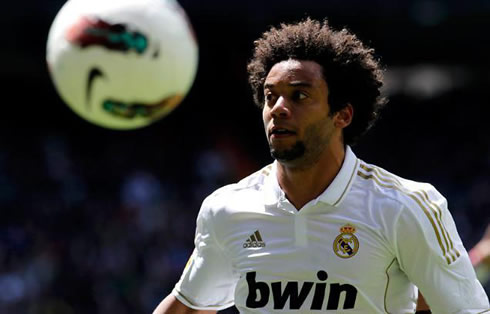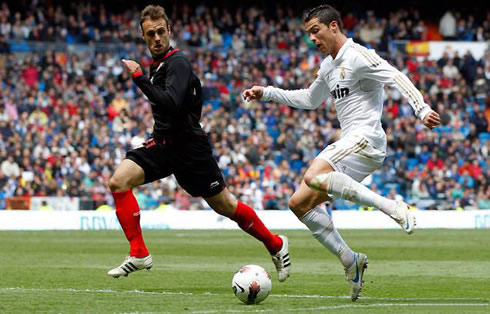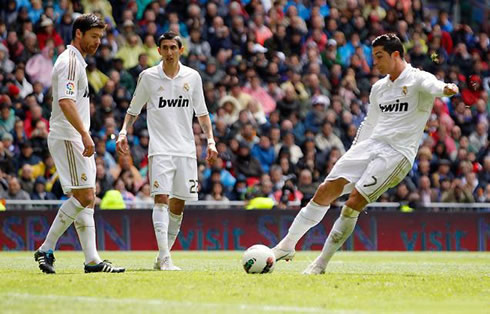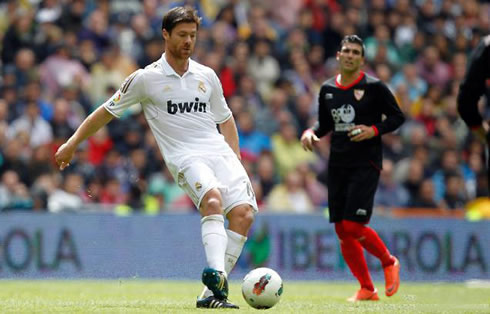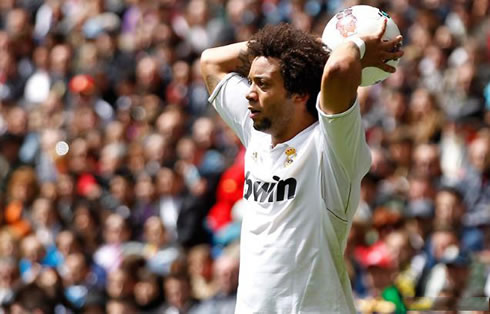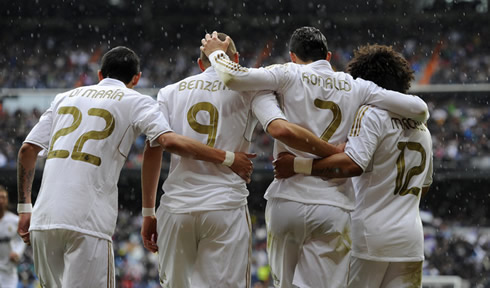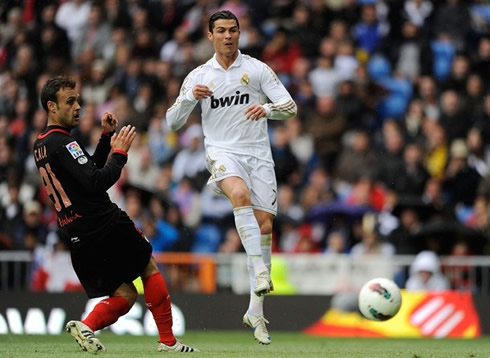 comments powered by