21.04.2012 » Barcelona 1-2 Real Madrid. Vintage Ronaldo silences the Camp Nou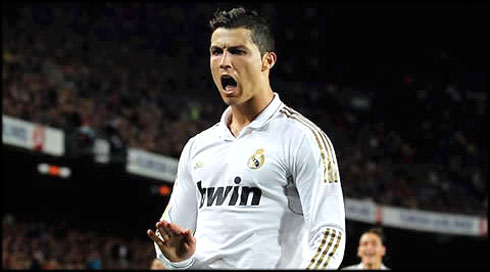 Real Madrid pulled off the 3 points in a schocking win at the Camp Nou and as an old proverb says, "revenge is a dish best served cold". José Mourinho's men surprised Barcelona at their own home ground by coming on top with a 1-2 victory and gave a giant step towards winning La Liga 2011-2012. Cristiano Ronaldo was a key player, scoring the winning goal around the 73th minute. The Portuguese celebrated in style, by making gestures telling Barça fans to be calm...


Madrid fans were eagerly waiting for a night like this for a long time and it has finally arrived. The Merengues payed a visit to the Camp Nou this Saturday night and beat Barcelona by 1-2, in a game that can now very well be seen as a matchpoint for La Liga. Quoting Luís Freitas Lobo [Portuguese commentator], strategy defeated philosophy, as José Mourinho's rigorous tactical ideas swept away Pep Guardiola's magical game concept. Sami Khedira scored the opener to give Real Madrid the lead, but saw Alexis Sánchez equalizing late in the 2nd half. With nearly 15 minutes left on the game, the best player in the World raised to the occasion, when Cristiano Ronaldo scored the winning goal that will most likely earn Real Madrid the Spanish League. The Portuguese phenomenon scored his 42th goal of the season in La Liga and sent Barcelona 7 points below in the league, with only 4 games left to be played.
Cristiano Ronaldo game photos in Barcelona vs Real Madrid
Barcelona 1-2 Real Madrid goals and highlights:
No one forgets Barcelona's 5-0 win over Real Madrid last season and much less José Mourinho. Since that day, the Portuguese coach has been criticized many times for never playing against Barcelona with an attacking oriented side and being exaggeratedly defensive on his approach to the Clasicos. The "Special One" proved half world wrong when he insisted on putting Fábio Coentrão in the line-up (benching Marcelo), which revealed to be crucial in helping his side blocking the tiki-taka's usual effects.
The Merengues didn't wait too long to open hostilities in the Camp Nou and seized an opportunity from a corner kick to put the ball in the back of net for the first time on the night. With 17 minutes on the clock, Angel di María crossed to the far post, where Pepe showed up jumping really high and heading it in Valdés direction. The Spanish goalkeeper stopped that first shot, but couldn't hold the ball in his hands, as it rebounded to Puyol's feet. The Blaugrana's captain decided not to clear the ball away immediatly and attempted to protect it, in a forbidden zone. Who didn't think twice was Sami Khedira, as the German stretched to give a small touch on the ball, which proved to be enough to make it cross the goal line.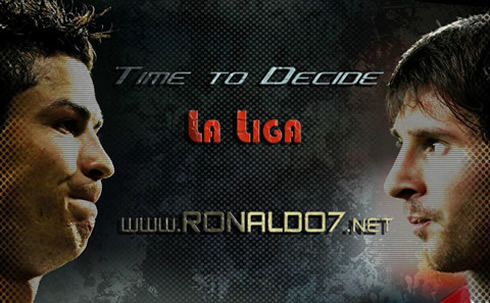 Real Madrid took a precious lead, but there was still much left to be played and Barcelona was surely not going to slow down things from that point on. One of the key moments of the game was certainly a Barcelona play that took place near the 27th minute. Lionel Messi cutted inside on the right, drew several players' attentions into him and released a great pass to Xavi Hernandez. The Spanish midfielder found himself in 1-on-1 situation with Iker Casillas, but saw his goal being denied by a tremendous save from the Merengues goalkeeper. José Mourinho knew the importance of reaching half-time with that 1 goal advantage and that's exactly what happened...
None of the coaches made any substitution and so the same line-ups stepped up to the field after the break. As it was predictable, Barcelona started the 2nd half in the same tone, with plenty of ball possession, but repeatedly finding many difficulties to breach into Real Madrid's well organized defense.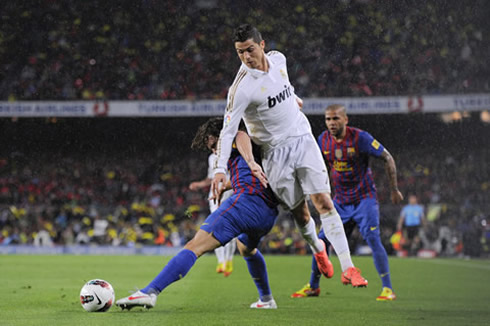 However and close to the 70th minute, Barça finally found a way to score the important equalizer, from Alexis Sánchez feet. The Chilean had just got in 3 minutes before by replacing Xavi Hernandez and in a fast Barcelona attack he was quick to react and make the finishing touch. The Camp Nou roared and for a moment, everyone in the crowd thought a "remontada" could be on the way. They couldn't be more wrong about it...
When Real Madrid most needed, Cristiano Ronaldo showed why he is such an impressive and decisive player on any team where he may play. Just 3 minutes after the Blaugrana's goal, Mesut Ozil pulled of a great through pass to Cristiano Ronaldo and the Portuguese player made use of his great speed to control the ball more ahead on the field. With supreme class, Ronaldo slightly rounded Valdés, just before hitting the ball to the back of the net and restoring Real Madrid's lead on the game. The Portuguese reaction after the goal was priceless, as he ran into the fans on the crowd and asked them to be calm/quiet, by making up and down hand gestures. Sense of a dejà-vu? The Merengues iconic forward, Raúl, who now plays for Schalke 04, also had a similar celebration in 1999, when Real Madrid picked a late equaliser in the Camp Nou. Back then, Raúl told Barcelona fans to shut up, by placing his finger in front of his mouth after tying the game. History repeats but this time, Ronaldo's goal not only gives the win to Real Madrid, as it also allows his team to give a giant step to become champions.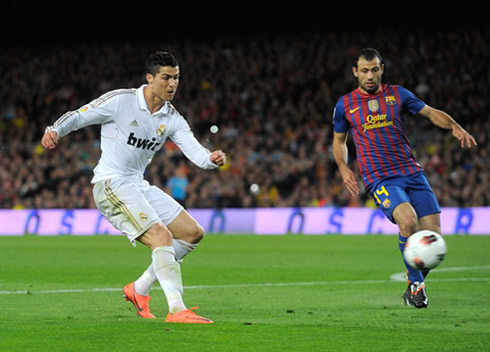 Real Madrid line-up vs Barcelona:
Goalkeeper: Casillas
Defenders: Fábio Coentrão, Pepe, Sergio Ramos, Arbeloa
Midfielders: Khedira, Xabi Alonso, Ozil
Attackers: Di María, Cristiano Ronaldo and Benzema

Match stats provided by www.ronaldo7.net

1

Goals

2

14

Shots

14

3

Shots on goal

6

4

Corner kicks

7

11

Fouls commited

20

2

Yellow cards

4

0

Red cards

0

72%

Ball possession

28%
Real Madrid next game is for the UEFA Champions League, against Bayern Munich, this next Wednesday (25-04-2012). You can watch Juventus live stream, Real Madrid vs Bayern Munich, Wolves vs Manchester City, Manchester United vs Everton and Liverpool vs WBA, all from our soccer live streams section. Cristiano Ronaldo will be on the line-up, when Real Madrid hosts Bayern Munich, for the 2nd leg of the UCL.
Real Madrid vs Bayern Munich kick-off time (25-04-2012):
Jakarta (Indonesia) | GMT+7: 02:45
Spain (Madrid) | GMT+1: 20:45
Portugal and England (Lisbon/London) | GMT+0: 19:45
Rio de Janeiro (Brazil) | GMT-2: 17:45
New York (United States) | GMT-5: 14:45
Los Angeles (United States) | GMT-8: 11:45
Beijing (China) | GMT-8: 11:45

Sources: ronaldo7.net / realmadrid.com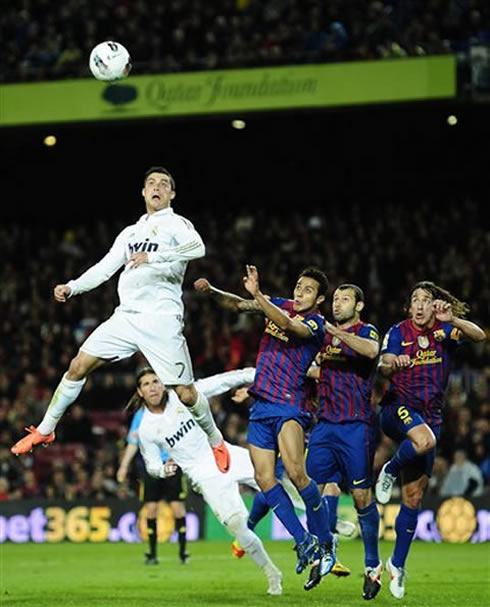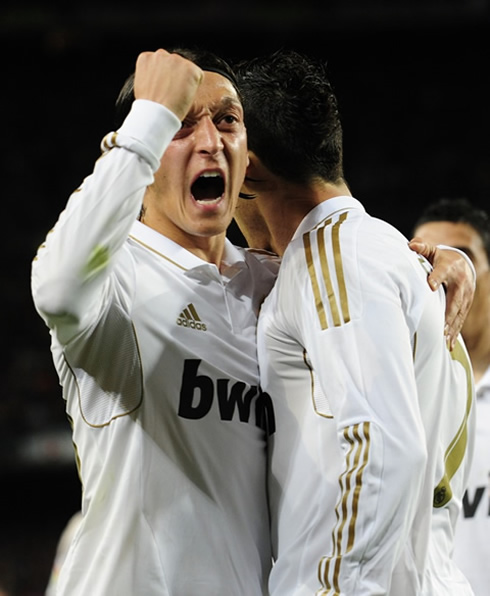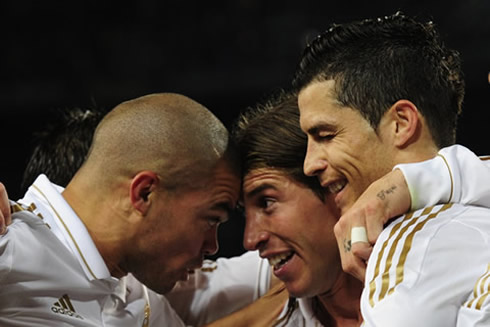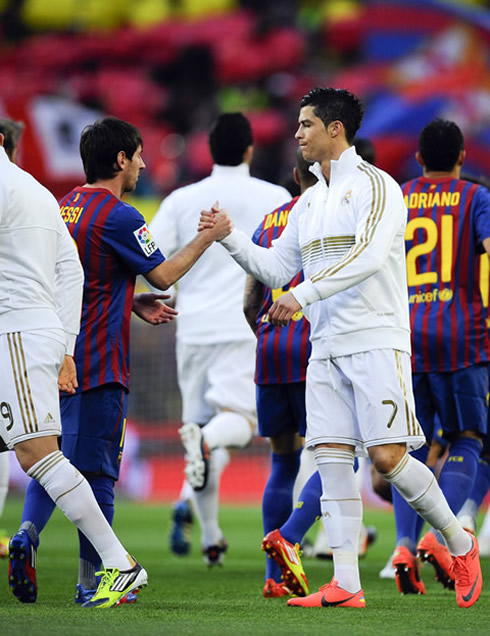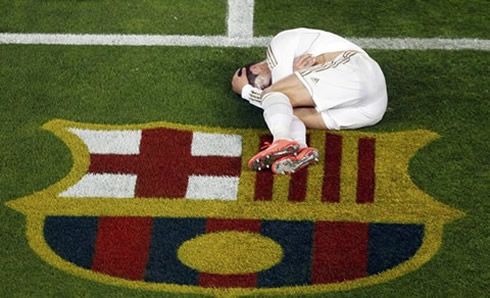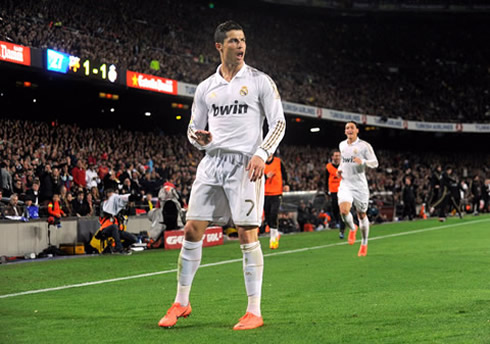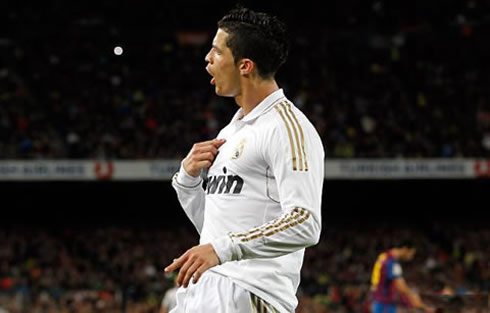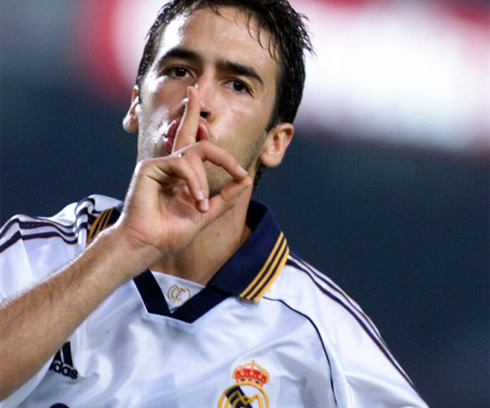 comments powered by