16.04.2012 » Ronaldo could be close to extend his Real Madrid contract until 2018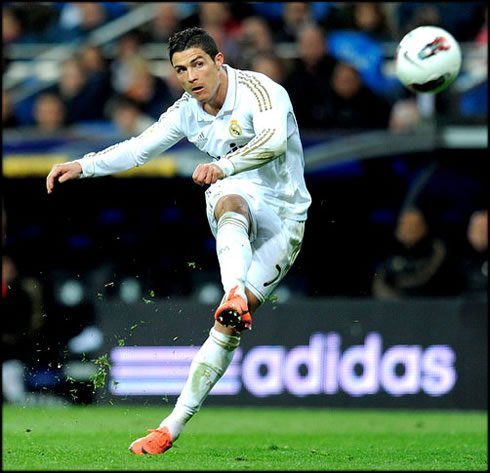 Cristiano Ronaldo's current contract with Real Madrid will expire in about 3 years (2015), but according to a few Spanish newspapers, the Portuguese player is said to be very close to extend his stay at the club for another 3 years, until 2018.


According to reports published on the Spanish press this last weekend, Cristiano Ronaldo may have made a verbal agreement to extend his contract with Real Madrid until 2018. The Portuguese phenomenon signed a 6-years contract with the Merengues back in 2009, setting a new world-record due to the impressive 94 million euros transfer fee (around 80 million pounds and 132 million US dollars at the time), that was paid to Manchester United. With still 3 years left on Ronaldo's current contract, SportYou.es and Marca.com disclosed a few details about what Florentino Pérez offered to CR7, in order to hold the Merengues' most valuable asset in Spain, at least for the another 6 years.
Cristiano Ronaldo - Real Madrid 2009-2018?:
The 27-years old forward is marking an era not only in Real Madrid, but in football history. Breaking record after record over the past seasons, keeps raising Cristiano Ronaldo status as a living legend in the sport and Real Madrid's president, Florentino Pérez, is probably well aware of how important the Portuguese player is for the club's future. Over the last days, the Spanish press has insisted in the idea that there is a verbal agreement between Ronaldo and Real Madrid, for both parties to close a new deal when the current season ends. The new contract will consist in extending the current one that ends in 2015, and set it to expire in 2018. If all goes well, Cristiano Ronaldo would keep playing for Real Madrid at least for 6 more years, until he's 33 years old!
The biggest Spanish sports newspaper, Marca.com, pointed out that Cristiano Ronaldo was feeling unhappy at the club back in December, mainly because of the way he started being treated by the Santiago Bernabéu fans, when Real Madrid lost against Barcelona at home by 1-3. The Portuguese player then ended up having a meeting with Florentino Pérez and Jorge Mendes (Ronaldo's agent), on which the club's president felt the need to show that the club was fully committed to support him and for that reason being, he placed a new contract on the table.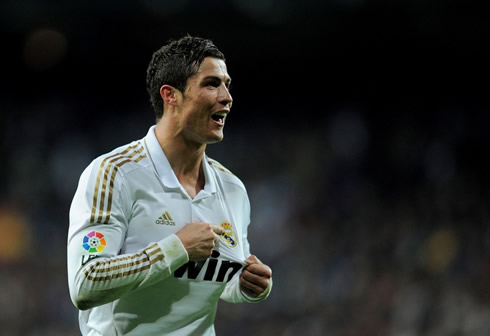 Cristiano Ronaldo current paycheck is nearly 10 million euros per year (net), and believing in what has been spread on the Spanish press, the new contract would allow the Portuguese player to start earning between 13 to 15 million euros each year. As said before, this new agreement would allow football fans to see Ronaldo wearing the Real Madrid jersey until 2018 and from that point onwards, the club and the player would have to agree terms on a yearly basis, depending on objectives. If this alleged verbal deal ends up being true, it should only be announced at the end of the current season and it will probably prevent the usual Summer speculation about a possible CR7 move, to clubs such as Manchester City, Manchester United, Chelsea, AC Milan or even FC Anzhi.
With so much at stake for Real Madrid over the next weeks, both in La Liga and in the UEFA Champions League, it isn't expected that anyone from the club will talk about these rumors anytime soon. Nonetheless, it was indeed curious to note that for the first time since Cristiano Ronaldo arrived to Real Madrid, this Saturday night against Sporting Gijón the Portuguese player celebrated a goal by pointing his finger to the club's badge and symbol, which was a good way of showing his love and dedication for Real Madrid. New chapters on this story are likely to take place by May or June.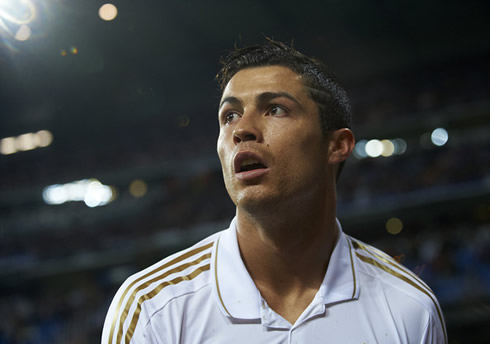 Real Madrid next game is for the UEFA Champions League, against Bayern Munich, this next Tuesday (17-04-2012). You can watch Juventus live stream, Bayern Munich vs Real Madrid, Chelsea vs Barcelona, Arsenal vs Wigan and Liverpool vs WBA, all from our football live streams section. Cristiano Ronaldo is expected to be on the line-up in Munich, when Real Madrid faces Bayern Munich, this next Tuesday.
Bayern Munich vs Real Madrid kick-off time (17-04-2012):
Jakarta (Indonesia) | GMT+7: 02:45
Spain (Madrid) | GMT+1: 20:45
Portugal and England (Lisbon/London) | GMT+0: 19:45
Rio de Janeiro (Brazil) | GMT-2: 17:45
New York (United States) | GMT-5: 14:45
Los Angeles (United States) | GMT-8: 11:45
Beijing (China) | GMT-8: 11:45

Sources: ronaldo7.net / marca.com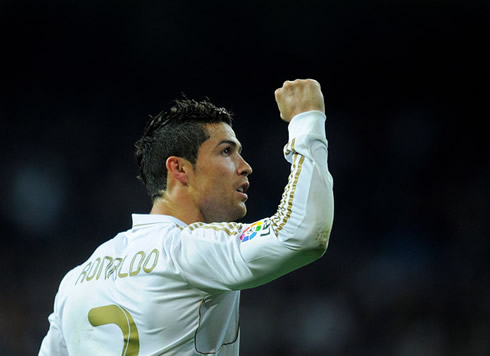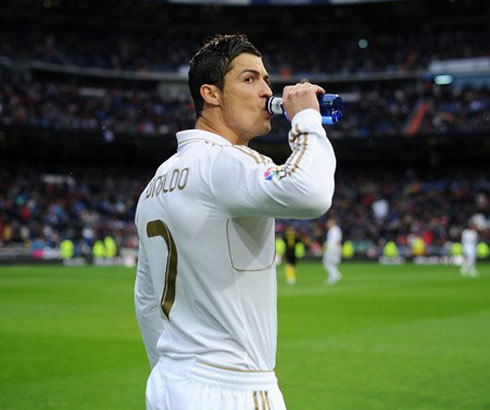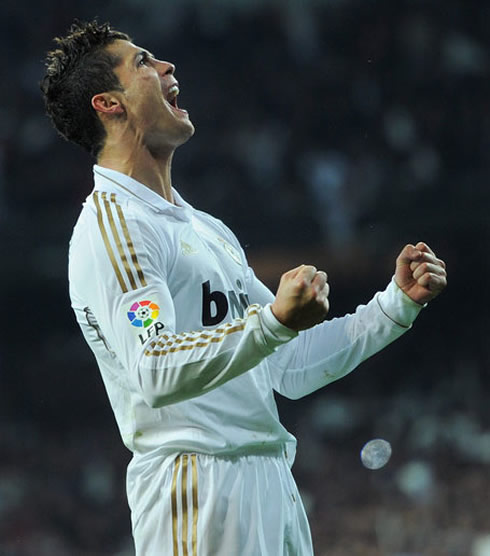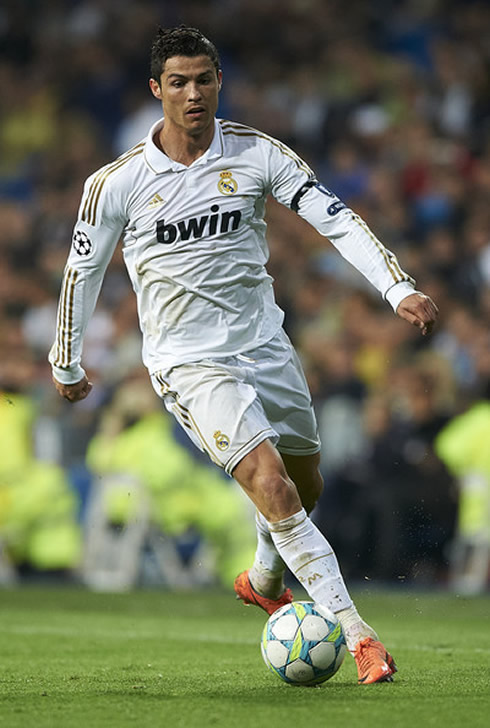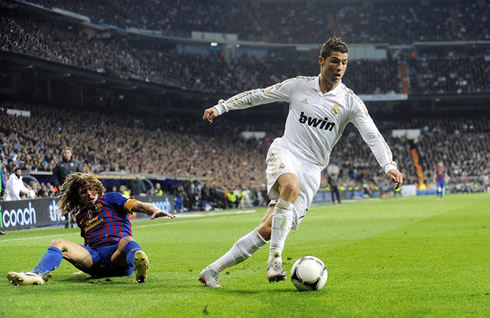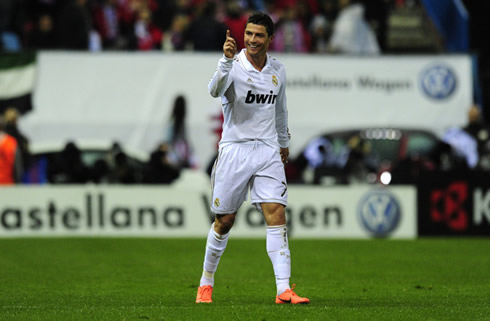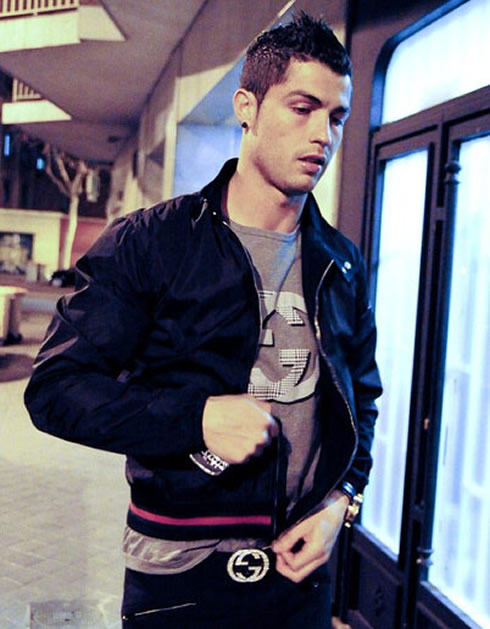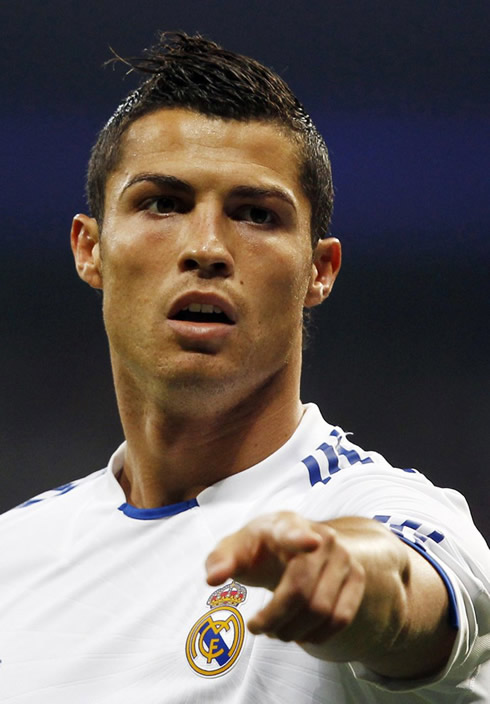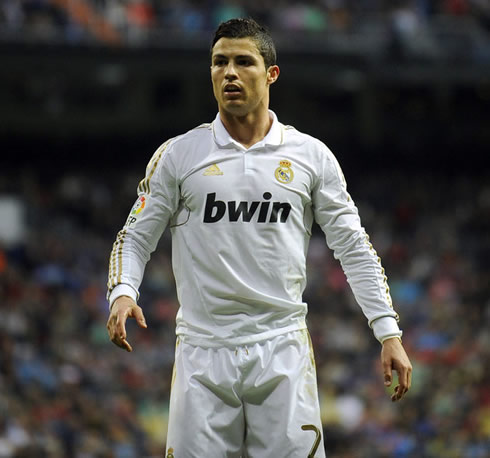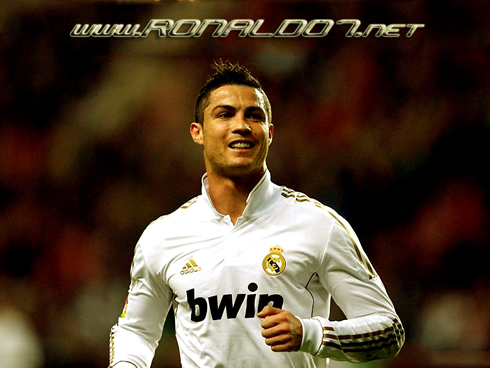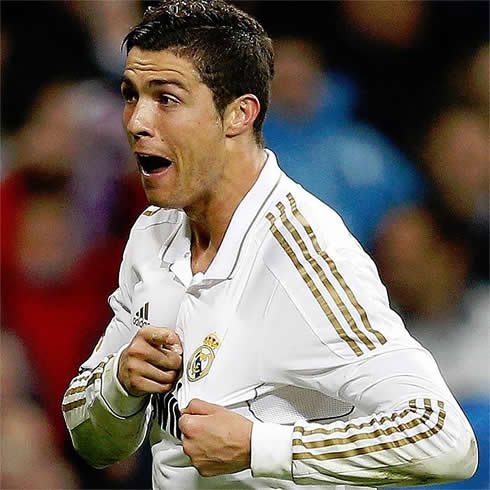 comments powered by