14.04.2012 » Real Madrid 3-1 Sp. Gijon. One less obstacle on the road to La Liga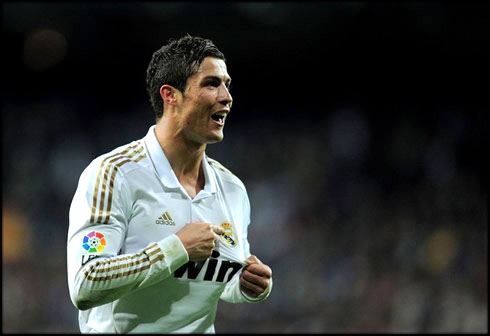 The Merengues pulled off a vital result at the Santiago Bernabéu this last Saturday night, defeating Sporting Gijón by 3-1. Cristiano Ronaldo scored the goal that gave the lead to Real Madrid, in what was his 5th header goal this season and his 53rd in all club competitions.


Real Madrid are now sure that they will visit the Camp Nou next week with a 4 points cushion, after beating Sporting Gijon at home, by 3-1. Gonzalo Higuaín, Cristiano Ronaldo and Karim Benzema were the usual suspects to score for the Merengues, and were therefore crucial in helping the team to turn around a 1-goal disadvantage result. The Portuguese player scored his 41th goal in La Liga this season and is now tied with Lionel Messi in the Pichichi standings, since the Argentinian also scored a brace in the Blaugrana's away win against Levante, in a score set at 1-2.
Cristiano Ronaldo game photos in Real Madrid vs Sporting Gijon
Real Madrid 3-1 Sporting Gijon highlights:
Last season, Sporting Gijón and Manuel Preciado visited the Santiago Bernabéu naturally as underdogs, but still managed to pull off a shocking 0-1 win, breaking José Mourinho's 9-year unbeaten home record. This year no one believed the same could happen again, specially with so much at stake for Real Madrid and so very few games left in the calendar. However and for a few moments during the first half, the idea of another La Liga upset must have certainly popped in many Real Madrid fans' minds.
Real Madrid started the game by controlling it at their will, but without ever threatning to score, despite a huge difference in terms of ball posession. Manuel Preciado side presented themselves in the Santiago Bernabéu with an ultra-defensive tactic and it paid off near the 30th minute, when De Las Cuevas scored the opener from the penalty-kick spot. The minute before that happening, Sergio Ramos' sliding tackle had swept the ball from Trejo feet, but only due to the help of the Merengues' defender hand. The referee didn't hesitate and pointed to the penalty spot, the first time it actually happens this season in La Liga, in favor of a Merengues opponent.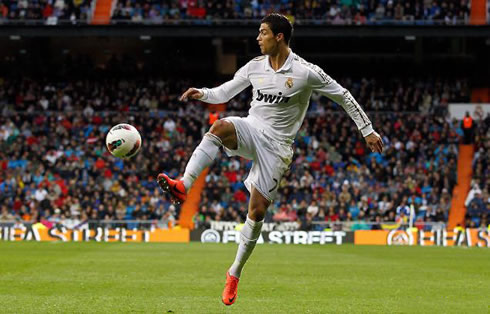 The reaction wouldn't take too long and the equalizer arrived only 7 minutes later, from Gonzalo Higuaín's header. The Argentinian forward had an easy header finish, after finding himself with plenty of space and already near Sporting Gijon's goal line, leaving Juan Pablo bolted to the ground. A crucial goal that prevented Manuel Preciado's side from heading to the changing rooms with a dangerous 0-1 result and which could have led them to adopt an even higher defensive tactic after the half-time.
Fortunately to Real Madrid, Higuaín's goal allowed the team to remain calm, knowing that a simple goal would put them on the lead for the first time that night. However, that 2nd goal took some time to appear, as it has only been obtained near the 74th minute. Di María had a great cross from his talented left-foot, which ended meeting Cristiano Ronaldo's head, close to the 6-yard box. The Portuguese forward usually doesn't waste such opportunities and that's what happened this Saturday night. CR7 scored his 41th goal in La Liga this season and allowed Real Madrid to take the 2-1 lead.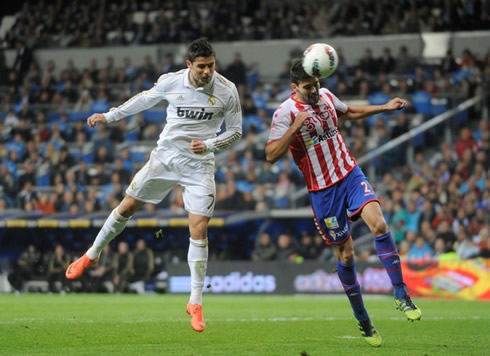 With 15 minutes left on the clock and Sporting Gijón forced to go after the equalizer, Real Madrid finally found some spaces to exploit more efficiently and ended up extending the lead to 3-1, thanks to a goal from Karim Benzema. Mesut Ozil assisted the Frenchman on the right and the Real Madrid striker proved how clinical he can be when he's granted with some space in those areas. Not much left to tell from that point onwards, as Real Madrid assured the win wouldn't slip away anymore and will remain 4 points ahead of Barcelona, when the two teams clash next Saturday, in the Camp Nou.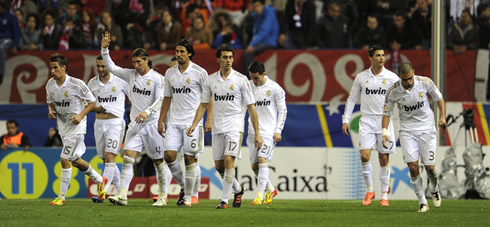 Real Madrid line-up vs Sporting Gijón:
Goalkeeper: Casillas
Defenders: Marcelo, Pepe, Sergio Ramos, Arbeloa
Midfielders: Khedira, Nuri Sahin
Attackers: Callejón, Ozil, Cristiano Ronaldo and Higuaín

Match stats provided by www.ronaldo7.net

3

Goals

1

24

Shots

3

6

Shots on goal

2

5

Corner kicks

1

7

Fouls commited

26

2

Yellow cards

5

0

Red cards

1

75%

Ball possession

25%
Real Madrid next game is for the UEFA Champions League, against Bayern Munich, this next Tuesday (17-04-2012). You can watch Juventus live stream, Bayern Munich vs Real Madrid, Tottenham vs Chelsea, and Manchester United vs Aston Villa, all from our soccer live streams section. Cristiano Ronaldo is expected to be on the line-up in Munich, when Real Madrid faces Bayern Munich, this next Tuesday.
Bayern Munich vs Real Madrid kick-off time (17-04-2012):
Jakarta (Indonesia) | GMT+7: 02:45
Spain (Madrid) | GMT+1: 20:45
Portugal and England (Lisbon/London) | GMT+0: 19:45
Rio de Janeiro (Brazil) | GMT-2: 17:45
New York (United States) | GMT-5: 14:45
Los Angeles (United States) | GMT-8: 11:45
Beijing (China) | GMT-8: 11:45

Sources: ronaldo7.net / realmadrid.com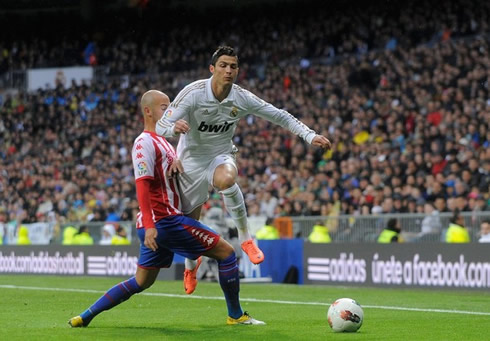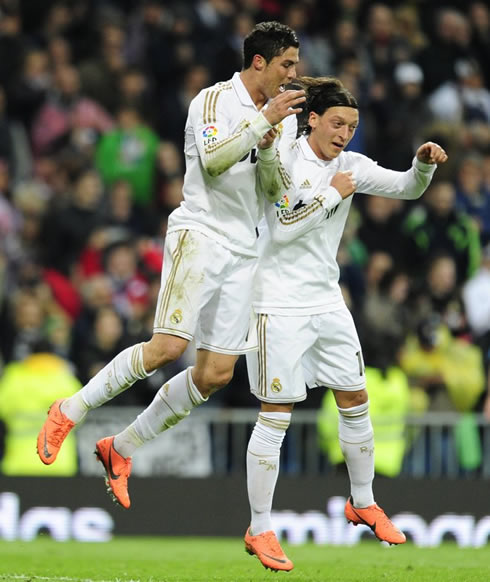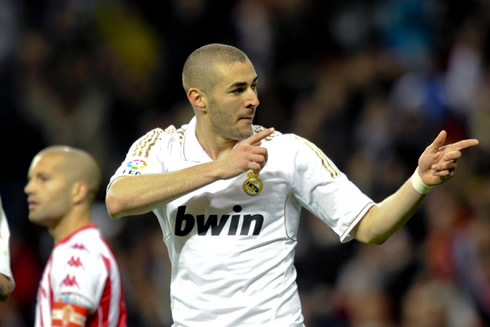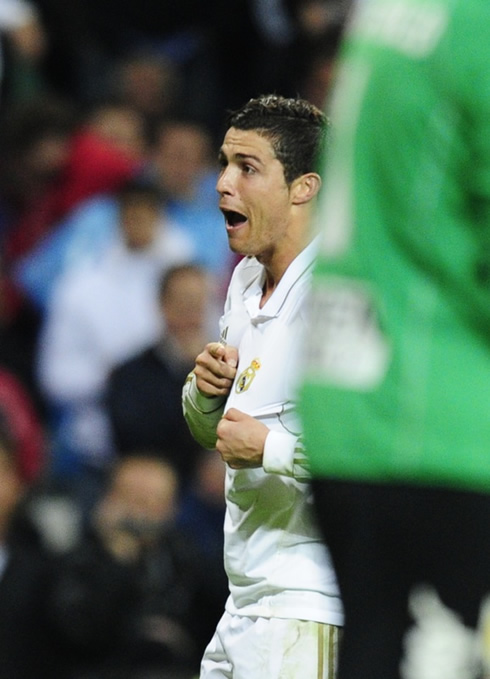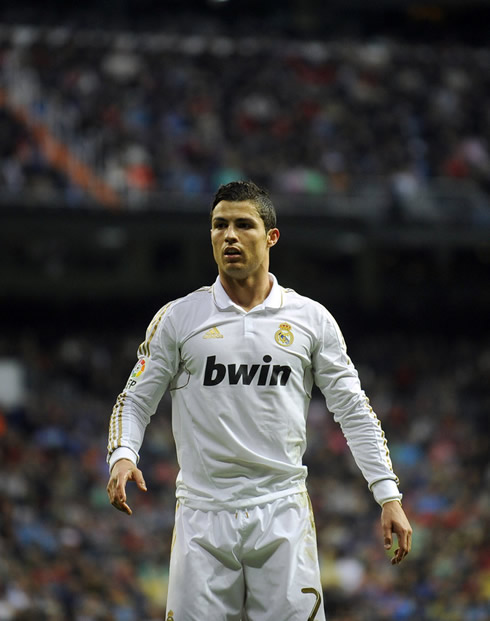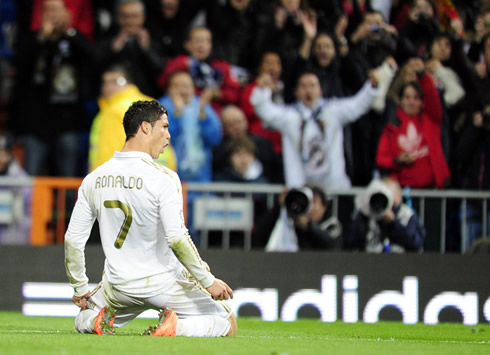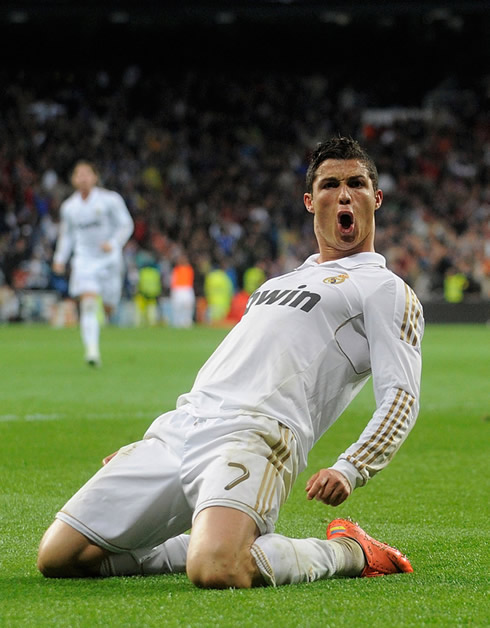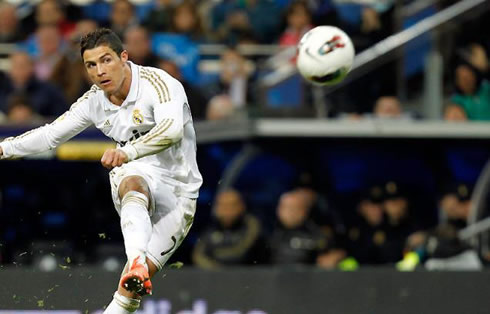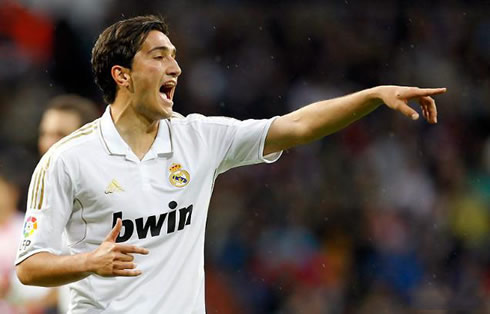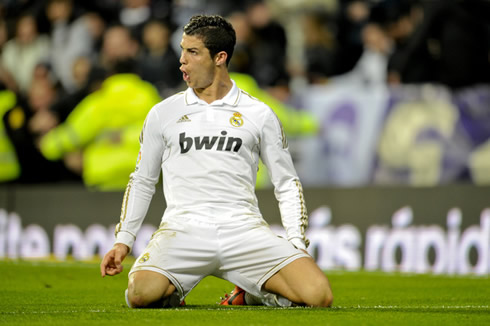 comments powered by