20.03.2012 » Cristiano Ronaldo: "When we don't score, we suffer"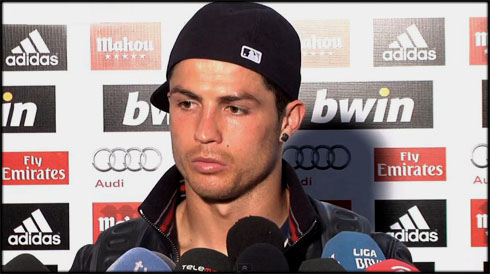 Cristiano Ronaldo answered a few journalists questions at the post-match interview, after the game against Malaga and had no problems in admitting that Real Madrid shouldn't have missed so many goal scoring opportunities, in such a difficult game as it was the one with Malaga.


After the disappointing home draw against Malaga, Cristiano Ronaldo had a quick look back at what happened and not only he gave credit to Pellegrini's side, but he also noted that Real Madrid will always struggle in games where they fail to take their goalscoring opportunities. The Merengues had plenty of occasions to extend the lead to 2-0 during the 2nd half, but neither Ronaldo nor Benzema managed to apply the final blow that would have given the 3 points to Real Madrid. The Portuguese star tried to avoid making judgements on the referee's performance, but ended pointing out a couple decisive plays inside Malaga's penalty area, which in his opinion, should have been ruled differently.
Cristiano Ronaldo statements after the game between Real Madrid and Malaga:
Not only Real Madrid saw their lead over Barcelona being shortened to 8 points, but also Messi took the chance to get closer on Ronaldo, in the Pichichi standings. The Argentinian scored against Sevilla his 31th La Liga goal this season, while Cristiano Ronaldo ended his 7-game streak always scoring, by failing to hit the back of the net against Malaga but remains leading the rankings with 32 goals. However, this fact doesn't seem to worry the Portuguese player and as he said several times in the past, what matters the most is that Real Madrid keeps fighting for the titles.
Cristiano Ronaldo: "We still have an 8 points lead over Barcelona, which is indeed a big advantage and we just have to move on now. There's no reason to alarm, since there are still plenty of games left to be played and we are in good form. We also have to realize Malaga is a good side and really difficult to beat. We weren't expecting to drop 2 points at home, but this is football...", sighed Ronaldo when giving his first statements to the journalists.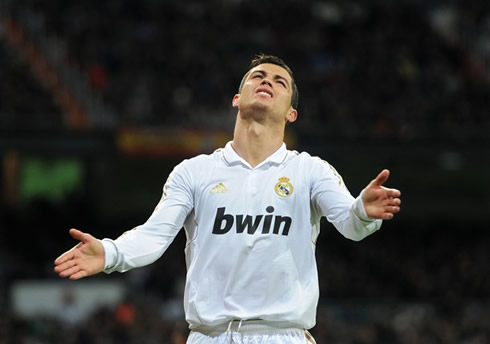 Looking back at the game, Ronaldo believes that Real Madrid lacked a bit of luck in a few occasions, but assumed that a big part of the blame should rely on themselves, since they failed to take several good chances over the second half of this last Sunday's match.
Cristiano Ronaldo: "We didn't have much luck, specially by conceding that equalizing goal already in added time and after having dominated the game. However, we won't let that affect us and we'll be ready for the upcoming games. When we don't score goals, we suffer. That's what happened this Sunday night", remarked the Portuguese player, assuring his team will be able to put this game behind and move on to the next match with the usual winning attitude.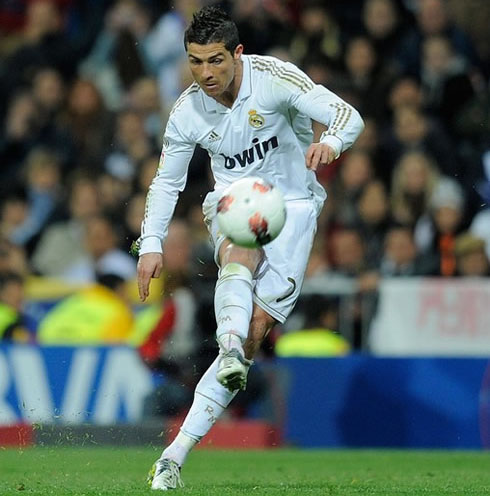 Regarding a few controversial decisions in Malaga's penalty area, one concerning an alleged foul over Marcelo and the other involving Ronaldo himself, the Portuguese player preferred not to criticize the referee, even though he noted that some decisions could have very well gone differently.
Cristiano Ronaldo: "The referee was a bit soft taking calls and seemed to be afraid of ruling those fouls. But I don't want to judge him, because he's also giving his best to make the right decisions. However, t's true that he didn't have a good night in this game", said CR7, just before leaving another note regarding his confidence about his team's success in the Spanish League.
Ronaldo: "There's still a long road to walk until the end of the league, as we have 11 games left to play, but I'm excited and convinced that we'll win La Liga", concluded the Real Madrid forward.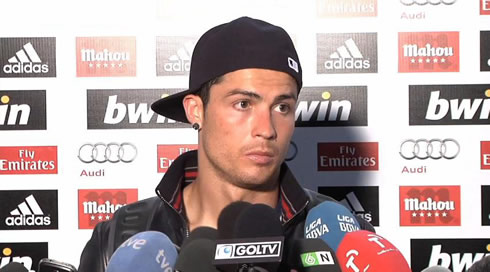 Real Madrid next game for La Liga is against Villarreal, this next Wednesday (21-03-2012). In the meanwhile you can watch Benfica vs Porto, Barcelona vs Granada, Juventus vs Milan and QPR vs Liverpool, all from our soccer live streams section. Cristiano Ronaldo is expected to be on the line-up when Real Madrid visits Villarreal this next Wednesday.
Villarreal vs Real Madrid kick-off time (21-03-2012):
Jakarta (Indonesia) | GMT+7: 04:00
Spain (Madrid) | GMT+1: 22:00
Portugal and England (Lisbon/London) | GMT+0: 21:00
Rio de Janeiro (Brazil) | GMT-2: 19:00
New York (United States) | GMT-5: 16:00
Los Angeles (United States) | GMT-8: 13:00
Beijing (China) | GMT-8: 13:00

Sources: ronaldo7.net / marca.com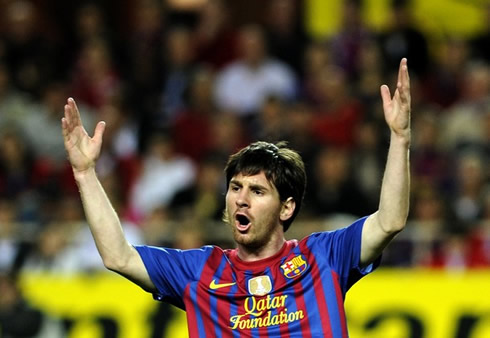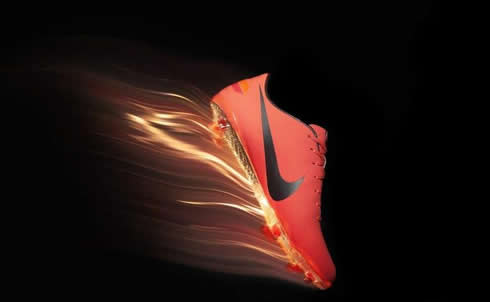 comments powered by