13.03.2012 » Cristiano Ronaldo: "Mourinho will continue in Real Madrid next season"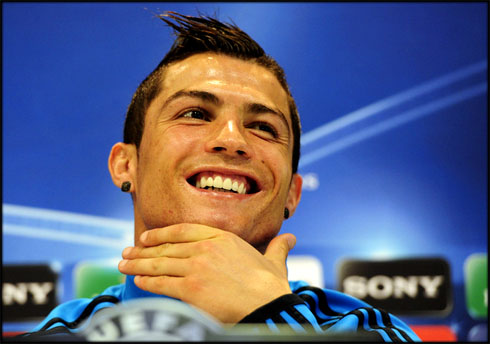 José Mourinho and Cristiano Ronaldo showed up for the Real Madrid vs CSKA Moscow game preview press-conference and approached several topics not exclusively regarding tomorrow's clash for the UEFA Champions League. During the talk with the journalists, CR7 revealed his strong belief that José Mourinho will keep being Real Madrid's coach next season.


The two most successful Portuguese in football, Cristiano Ronaldo and José Mourinho, teamed up this Tuesday to attend the UEFA Champions League press-conference for previewing tomorrow's game between Real Madrid and CSKA Moscow. Among many issues being raised, Ronaldo expressed his usual confidence regarding Mourinho's future at the club, by saying the manager will continue at Real Madrid next season. There was also time for the journalists to tease Ronaldo by asking the Portuguese to comment Lionel Messi's performance and his 5 goals obtained in last week's Barcelona 7-1 Leverkusen. CR7 avoided more controversy and replied he got happy for Messi and for football in general.
José Mourinho and Cristiano Ronaldo press-conference: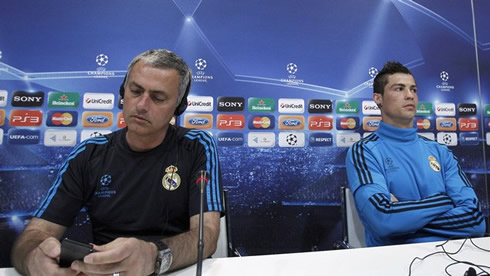 José Mourinho was actually the first being asked about how important this game against CSKA Moscow can be, in determining his future in Real Madrid at the end of the season. The "Special One" assured he's not very worried about it. Mourinho: "I think my future at the club doesn't depend on this game, neither on winning the UEFA Champions League, unless the club thinks in a different way than me. I don't take decisions while being affected by that kind of pressure", clarified Real Madrid's manager.
Still regarding Mourinho's future and the recent rumors about him leaving to England next season, Cristiano Ronaldo showed his confidence that the manager will remain at the club next year. Ronaldo: "José Mourinho will continue in Real Madrid next season", said the Portuguese player categorically as he tried to put an end at those particular speculations.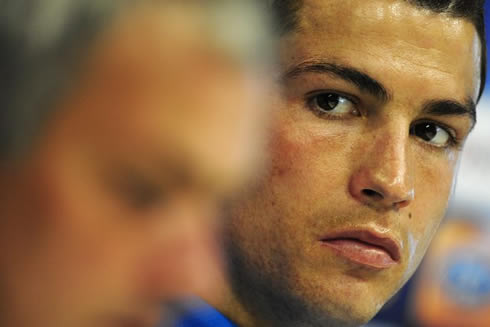 When the journalists decided to turn their attentions at Cristiano Ronaldo, understandably the nature of the questions wasn't exactly related to tomorrow's game itself, but rather to slightly different topics. The first one had to do with the way the relationship between Ronaldo and the Santiago Bernabéu has positively evolved lately. Ronaldo: "I'm not sure if they simply respect me more now, but that isn't also what matters the most for me. I keep being the same player and person I was before, with all my flaws and virtues. Do I feel more affection from our home crowd? Probably yes... Over the last months or weeks, I've started hearing a few chants and songs from the supporters and fans, which is a bit surprising and new to me. I appreciate it because it makes me feel wanted."
Cristiano Ronaldo: "However, what is truly important is that we get along well on the pitch. I would like to ask our fans to also make chants and songs to the entire team, because we have to keep united to win titles", requested the Portuguese and Real Madrid's star player. Just a few weeks ago and after an international friendly game he played for Portugal, Ronaldo had also stated that he would like to see the Portuguese fans creating songs to support the National Team during this Summer's EURO 2012. It surely seems like CR7 is looking forward to interact more with the crowd, both in Real Madrid and Portugal.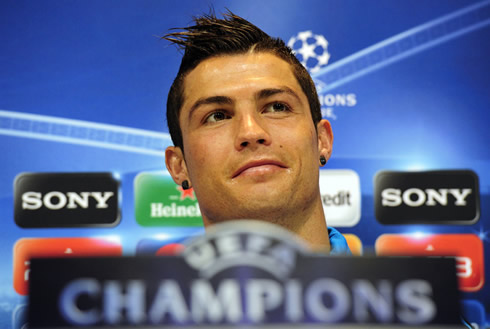 The following question was certainly a tricky one, as it probably has been made with intents of looking to create some controversy statement. However, Cristiano Ronaldo managed to dodge any problems coming from there, as he replied very diplomatically. The journalists tried to know what Ronaldo thought about Lionel Messi's 5 goals in a single match during last week, when Barcelona crushed Bayer Leverkusen by 7-1 at the Camp Nou in the UEFA Champions League. Ronaldo: "I'm happy for him and for football in general. I'm not sure if I'll ever be able to score 5 goals in a single game. Hopefully so...", remarked the Portuguese forward.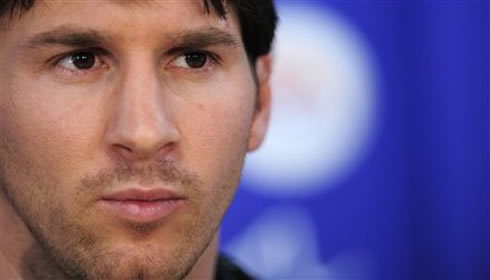 He would then add the following, to conclude his thoughts. Cristiano Ronaldo: ""I'm not worried at all with what others do. I'm only concerned about what my team does. We have a tough match ahead of us and our focus is to get through. If I score a goal then great, if not, there's no problem at all. I'm very relaxed regarding that", pointed out Ronaldo.
The increasing possibility of seeing a new Clasico between Real Madrid and Barcelona in the UEFA Champions League, seems to be something that doesn't steal Ronaldo's sleep at night, as at this stage, he prefers to maintain his respect for every other team.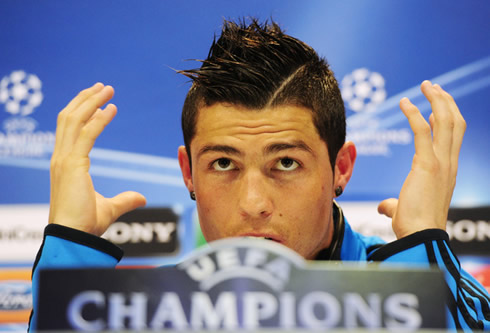 Cristiano Ronaldo: "I believe that there are many teams who can win the Champions League. We can't think ahead of tomorrow. We know we have a strong and dangerous opponent coming to the Bernabéu and that if we don't win against them, we go home. The 1-1 obtained in Moscow is indeed a dangerous result, but I'm confident about us pulling off a good performance and getting through to the quarter finals. Only then we can start worrying about any another team", said the Portuguese ace. The journalists then insisted and remembered Ronaldo's words from last season, where he said that playing against Barcelona is like "Mission Impossible 4".
Cristiano Ronaldo: "I'm not worried about referees, as I don't comment about their performances. I also don't care about Barcelona or "mission impossibles". What's important now is tomorrow's game", noted Real Madrid's star player.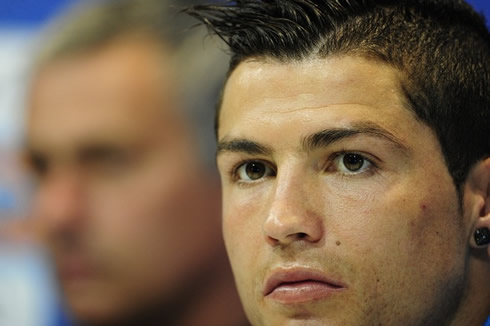 The journalists then decided it was finally the time to approach more directly tomorrow's game that will be held at the Santiago Bernabéu, as they asked Ronaldo to share his view about this Wednesday's 2nd leg game. Ronaldo: "All Russian teams are pretty good. They have strong and technical players. I can see one a Russian side winning the Champions League some day, why not? However, I hope that it won't happen this year because we want to win it ourselves", noted Ronaldo, showing a lot of respect towards CSKA and Russian teams in general, curiously, the exact same country of his girlfriend, Irina Shayk.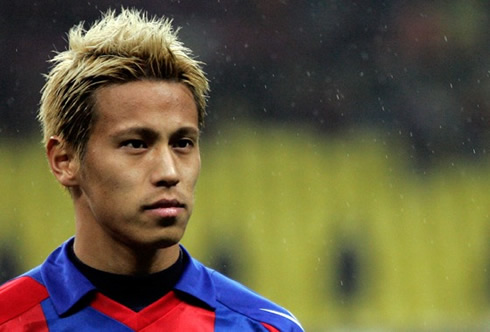 When asked to talk about one of CSKA's key players, the Japanese Honda, Ronaldo left a few kind words and praises to his opponent. CR7: "I know Honda and I'm aware of how good of a player he is. He has a great left foot and he can be really dangerous. If he does play tomorrow against us, we'll have to be very careful, because I know him well and he's that good", alerted the Portuguese player.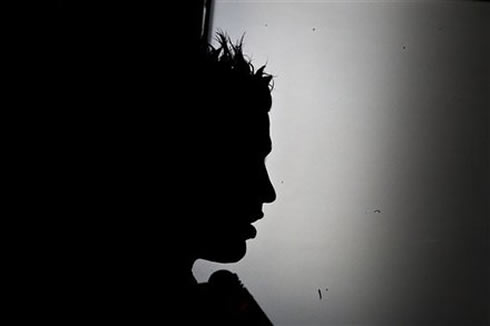 Before finishing this match preview press-conference, the journalists couldn't help themselves to simply return to questions not exactly related to the game. On this turn, they asked the Portuguese player to comment a few recent statements made by AC Milan's president, Silvio Berlusconi, where the Italian confessed to dream about signing Cristiano Ronaldo for Milan in the future. The answer was quite funny to say the least...
Cristiano Ronaldo: "I also have plenty of dreams, but not exactly about football... [laughs in the room] I respect whatever dreams Berlusconi may have about signing me, but I feel great at Madrid and this is where I want to keep playing. The Italian league is not the most attractive one in my opinion one, but it's true that there are great players and teams there. No one knows what future holds for us, but I would like to insist that I'm delighted to be here. I play for Real Madrid, with the best players in the World and I keep learning every single day. The only thing I want is to keep on this club. What matters the most is Real Madrid as an institution!", finished remarking Ronaldo.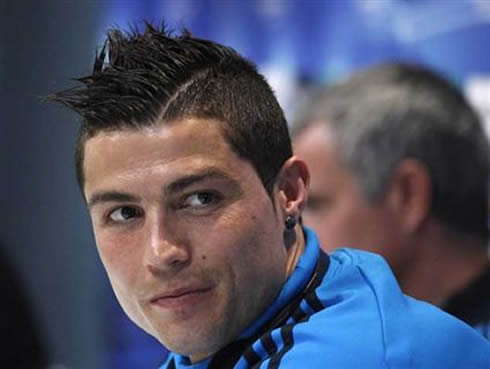 Real Madrid next game is for the UEFA Champions League, against CSKA Moscow, this Wednesday (14-03-2012). You can watch Juventus live stream, Real Madrid vs CSKA Moscow, Besiktas vs Atletico Madrid and Chelsea vs Napoli all from our football live streams section. Cristiano Ronaldo is expected to be on the line-up when Real Madrid hosts CSKA Moscow this next Wednesday.
Real Madrid vs CSKA Moscow kick-off time (14-03-2012):
Jakarta (Indonesia) | GMT+7: 02:45
Spain (Madrid) | GMT+1: 20:45
Portugal and England (Lisbon/London) | GMT+0: 19:45
Rio de Janeiro (Brazil) | GMT-2: 17:45
New York (United States) | GMT-5: 14:45
Los Angeles (United States) | GMT-8: 11:45
Beijing (China) | GMT-8: 11:45

Sources: ronaldo7.net / record.pt / marca.com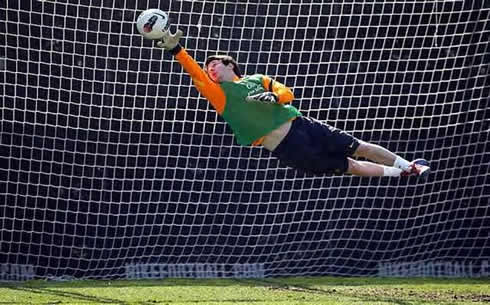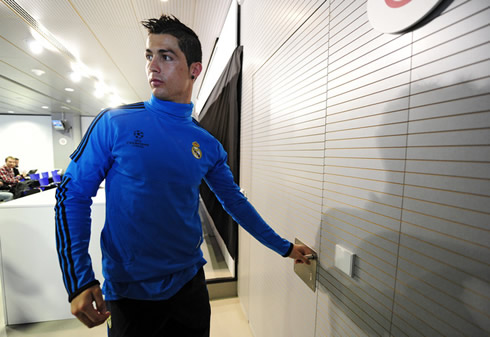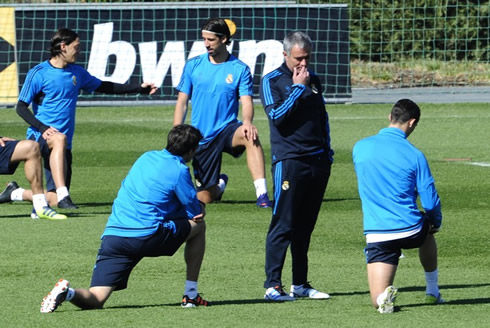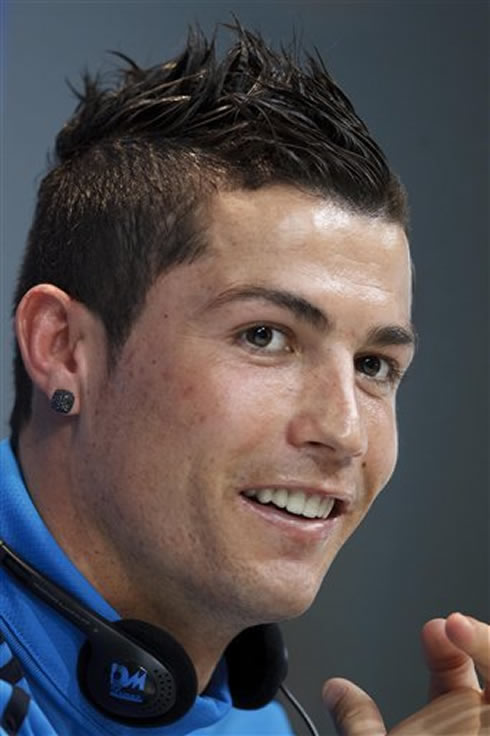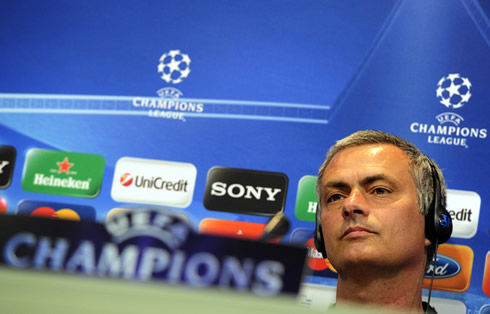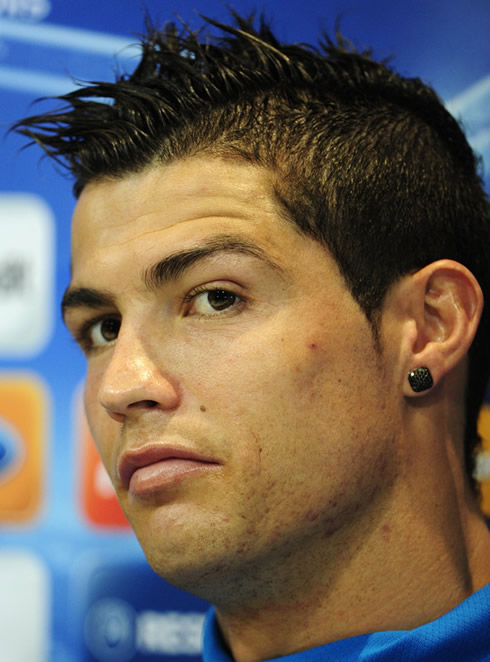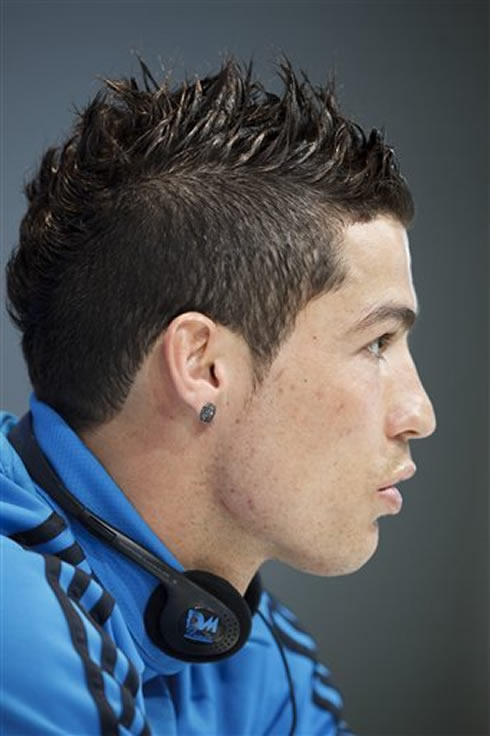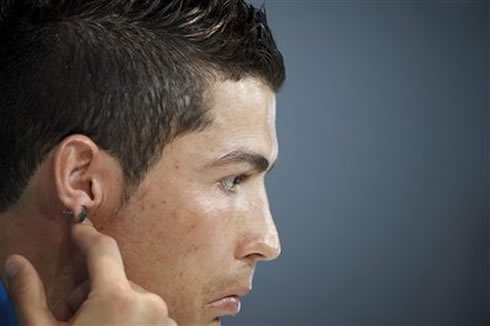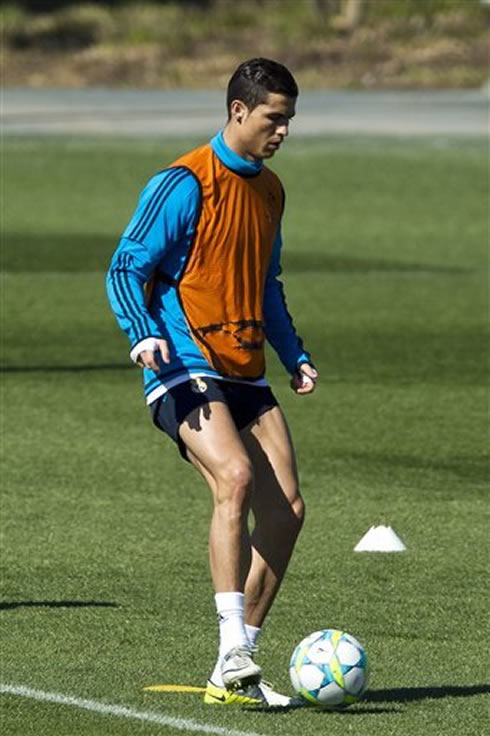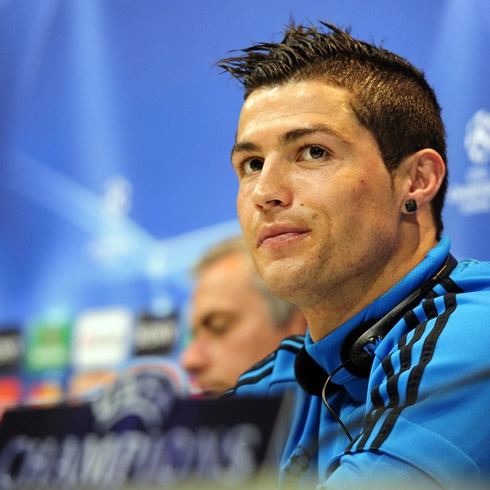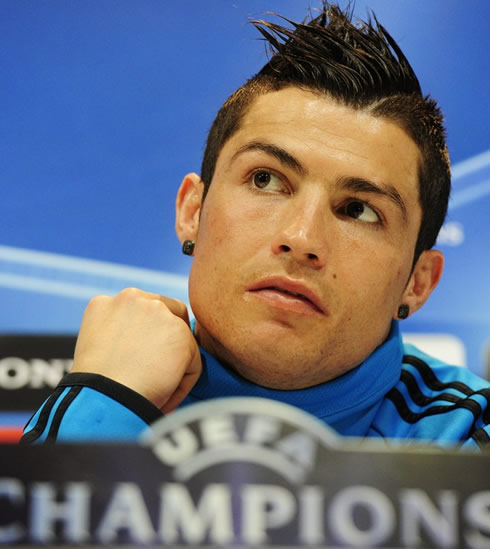 comments powered by