04.03.2012 » Real Madrid 5-0 Espanyol. The offensive wrecking machine is back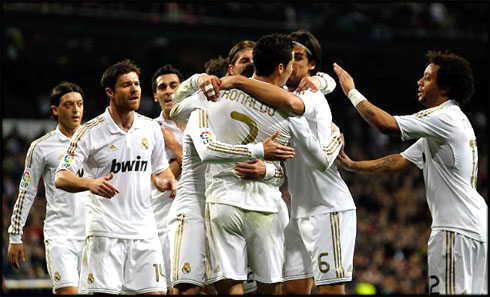 Real Madrid restored the 10 points gap to Barcelona in a 5-0 impressive victory, this time against Espanyol. Cristiano Ronaldo scored the opener and was followed by Higuaín (2), Khedira and Kaká, allowing the Merengues to control the game at their leisure.


Real Madrid extended their La Liga lead back to 10 points, after crushing Espanyol by 5-0, at the Santiago Bernabéu. Gonzalo Higuaín returned to scoring goals with a brace, after 8 games in a row without hitting the back of the net, while Cristiano Ronaldo added another to his tally, making his personal 30th goal of the season in La Liga. Khedira and Kaká also tasted the feeling of celebrating a goal in the Bernabéu last night, in a game that turned out to be easier than what was expected initially.
Cristiano Ronaldo game photos in Real Madrid vs Espanyol
Real Madrid 5-0 Espanyol goals and highlights: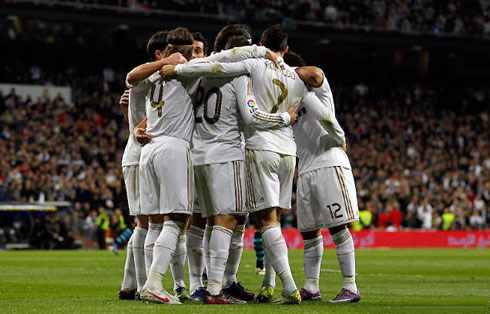 Unlike many other games of a recent past at the Santiago Bernabéu, Real Madrid and Iker Casillas had a very quiet night, as Espanyol never really appeared to be close to score. The Merengues started the game with a good pace, passing the ball around and creating enough spaces to get good opportunities to score. It would take 24 minutes to see the 1st goal at the Bernabéu though and unsurprisingly, it was Cristiano Ronaldo the man who decided to open hostilities.
In a play where Espanyol lost a ball close to their penalty area, Mesut Ozil and Gonzalo Higuaín were keen to quickly take advantage and explore their opponents poor positioning. The Argentinian would then assist Cristiano Ronaldo and the Portuguese star scored the first of the night, from a good finish with his left foot. It's the 30th goal Ronaldo scores in La Liga this season and he's now 2 goals ahead of Lionel Messi for the Pichichi trophy.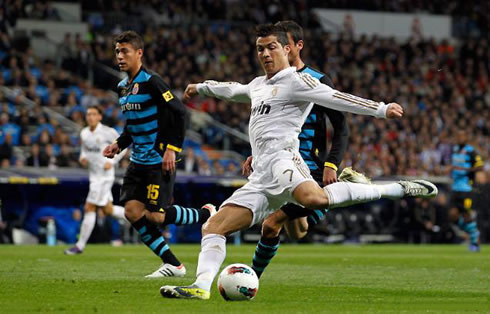 The Merengues would reach a more comfortable lead still during the 1st half, from a brilliant triangulation play between Cristiano Ronaldo, Mesut Ozil and Sami Khedira. Espanyol was clearly struggling to close the gaps on their defense and Khedira ended putting Real Madrid two goals up, with still 7 minutes to be played before half-time. There would still be time for a couple more great chances to extend the lead, but Espanyol goalkeeper, Casilla, who definately has a very suggestive and peculiar name for someone playing on that position, had two good saves that prevented his team from going to the break with a more harsh result.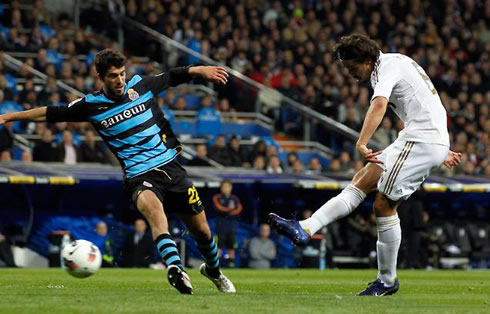 During half-time, José Mourinho decided to replace Ricardo Carvalho for Varane, after the Portuguese defender failed to impress over the first 45 minutes. Not only Carvalho failed a few passes that put his team in danger, but also got shown a yellow card and was often being whistled by the Santiago Bernabéu crowd. Mourinho decided to protect his player and took him off for the 2nd half.
As usual, Real Madrid returned from the locker rooms very determined and the 3rd goal appeared immediatly on the 46th minute. After 8 games in a row playing without scoring a single goal, Gonzalo Higuaín scored his first of the night with a world-class first touch finish, after being assisted by Ricardo Kaká. This was an important game for Higuaín after so much speculation going on this past week, regarding the possibility of Real Madrid selling the Argentinian forward, in order to make room for the signing of Sergio Aguero.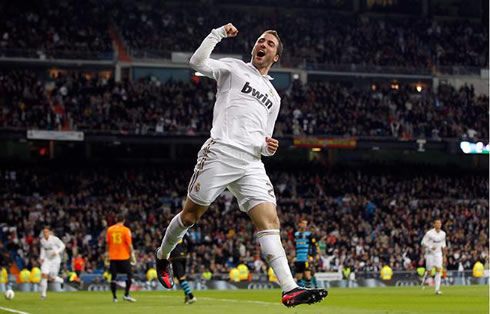 This Saturday, in the game preview press conference, Mourinho had already reassured he's absolutely confident about Higuaín's qualities and importance for the team. Mourinho told the journalists that the Argentinian is a vital part of the club's project and that he would be a fool if he would actually intended to sell a player who he regards as one of the best forwards in the game.
Near the 66th minute, Cristiano Ronaldo ran down the left wing, crossed the ball inside to Higuaín, who then assisted Kaká for the 4th goal of the night. Espanyol had already dropped the towel long ago, but was now seriously risking to leave the Bernabéu with a more humilliating defeat than the one they suffered back in October (0-4), when playing at home and against this same Merengues side. Before tonight's game, Espanyol had an average of 1.25 goals conceded per game and even though the result was already bad, things were about to get slightly uglier.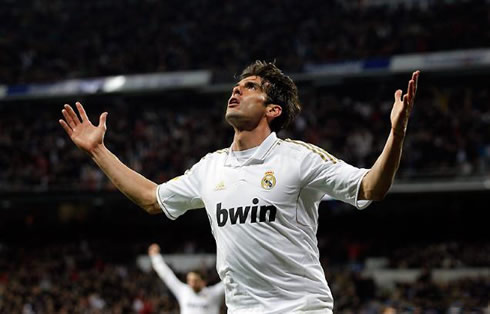 The clock was ticking the 78th minute at the Santiago Bernabéu when Gonzalo Higuaín proved once more how good of a striker he really is. Kaká dribbled an opponent on the left, drived inside and assisted Higuaín for another great first-touch strike, leaving no chances to Casilla. After that goal, Real Madrid hardcore supporters, the "Ultra Sur", who are often linked with right-wing ideologies, showed their good sense of humor and joked with Espanyol's goalkeeper (Casilla), by using the speaker to ask him to take his shirt off, since he was supposed to be a Real Madrid player. Would be interesting to see someone called "Ronald" coming across Real Madrid's path at the Bernabéu in a near future, just so we could see how the "Ultra Sur" would react once more.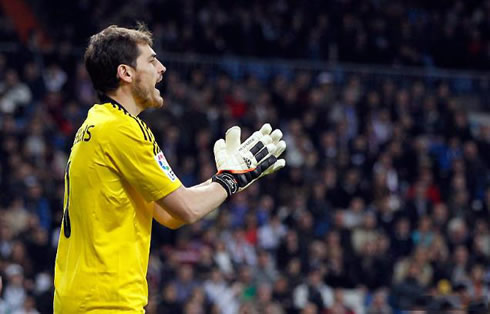 Real Madrid line-up vs Espanyol:
Goalkeeper: Casillas
Defenders: Marcelo, Ricardo Carvalho, Sergio Ramos, Arbeloa
Midfielders: Xabi Alonso, Khedira
Attackers: Ozil, Kaká, Cristiano Ronaldo and Gonzalo Higuaín

Match stats provided by www.ronaldo7.net

5

Goals

0

5

Assists

0

22

Shots

6

12

Shots on goal

1

10

Corner kicks

3

18

Fouls commited

14

1

Yellow cards

4

0

Red cards

0

52%

Ball possession

48%
Real Madrid next game in La Liga will be against Betis, in Sevilla, next Saturday (10-03-2012). In the meanwhile you may watch Arsenal vs Milan, Benfica vs Zenit, Birmingham vs Chelsea and APOEL vs Lyon, from our football live streams section. Cristiano Ronaldo is expected to be on the line-up when Real Madrid hosts Espanyol this Sunday.
Real Madrid vs Betis kick-off time (10-03-2012):
Jakarta (Indonesia) | GMT+7: 04:00
Spain (Madrid) | GMT+1: 22:00
Portugal and England (Lisbon/London) | GMT+0: 21:00
Rio de Janeiro (Brazil) | GMT-2: 19:00
New York (United States) | GMT-5: 16:00
Los Angeles (United States) | GMT-8: 13:00
Beijing (China) | GMT-8: 13:00

Sources: ronaldo7.net / realmadrid.com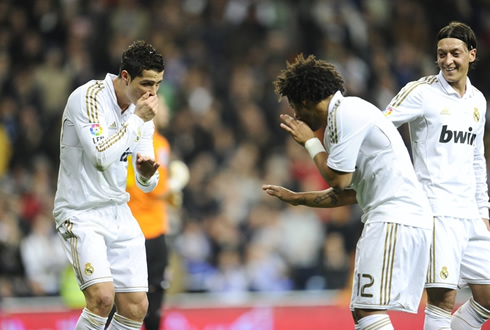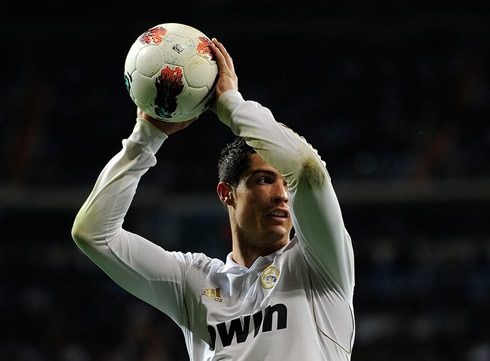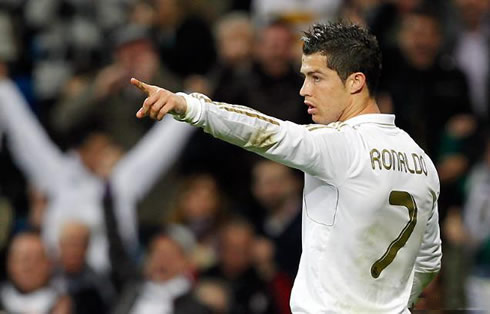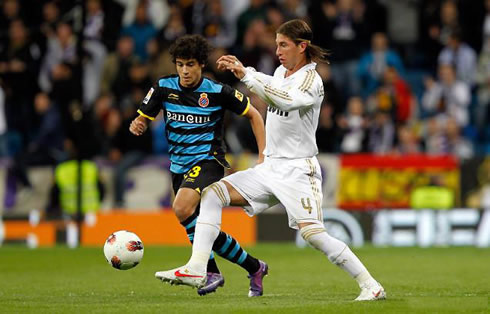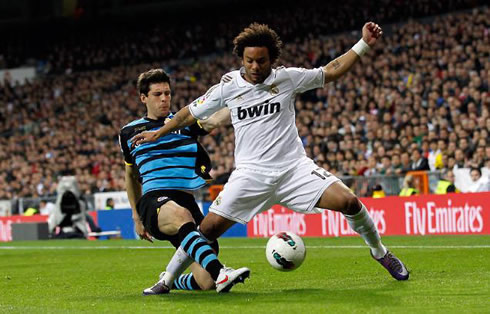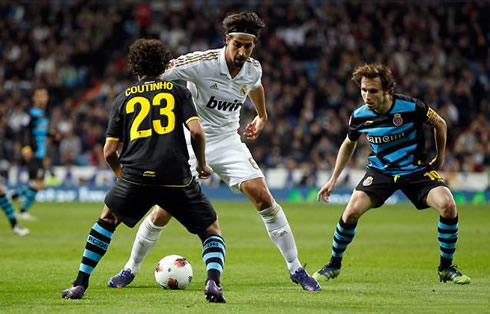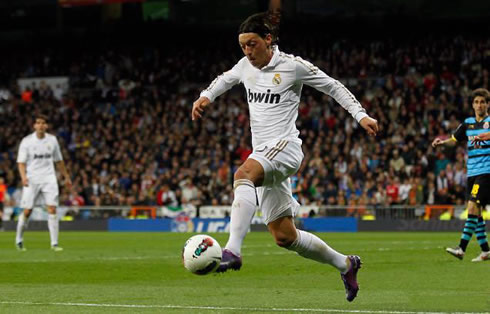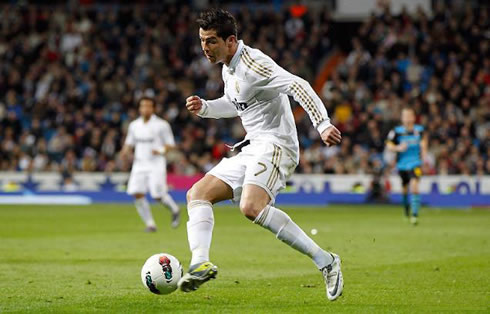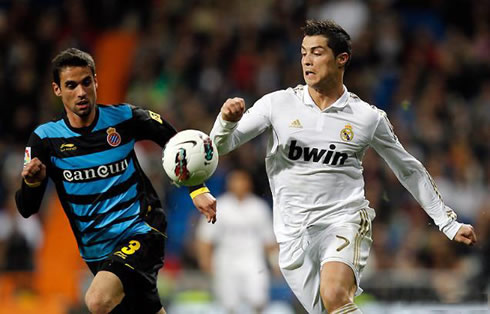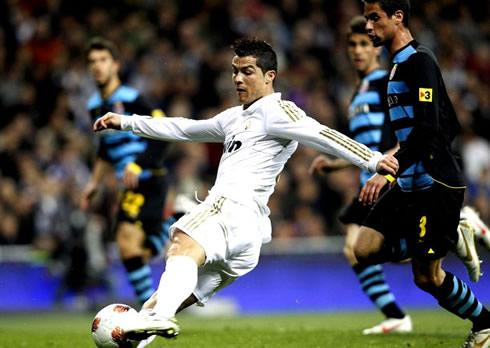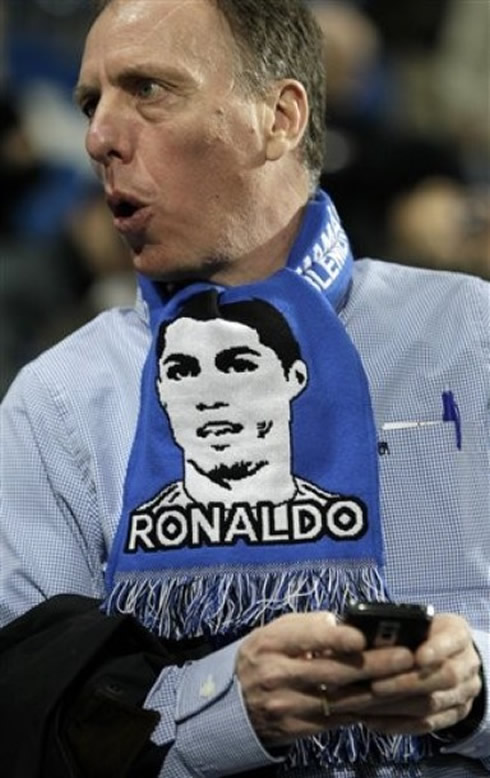 comments powered by