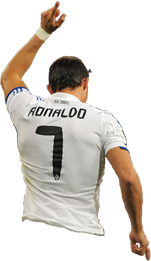 Do you want to know who is Cristiano Ronaldo?
Cristiano Ronaldo is a Portuguese soccer (football in Europe) player. His full name is: "Cristiano Ronaldo dos Santos Aveiro", but he's also known as simply Ronaldo, or CR7. He's one of the World's most famous sports athlete and he currently plays in Spain, for Real Madrid. Cristiano Ronaldo started to play as a winger, but his position now can also be as forward/striker. Ronaldo wears the number 7 on his Real Madrid jersey, as well as in the Portuguese National team.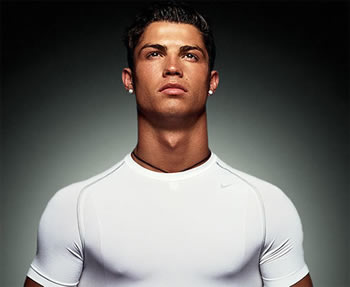 Cristiano Ronaldo was born in the 5th of February 1985 and he's currently 26 years old. He became the World's most expensive football player in History, after being tranfered from Manchester United to Real Madrid in 2009, for a transfer fee of 94 million euros (around 80 million pounds and 132 million US dollars).
As of September of 2011, Cristiano Ronaldo stats are already truly remarkable, as he had 415 career appearences and a total of 213 goals and 71 assists. Cristiano Ronaldo has already won 10 club trophies (titles), while playing for Manchester United and Real Madrid:
- 3 Premier Leagues (2006-07, 2007-08, 2008-09)
- 1 FA Cup (2003-04)
- 2 League Cups (2005-06, 2008-09)
- 1 FA Community Shield (2007)
- 1 UEFA Champions League (2007-08)
- 1 FIFA Club World Cup (2008)
- 1 Copa del Rey (2010-11)
For those who still ask yourselves the question about who is Cristiano Ronaldo, you may give a check to Ronaldo full and updated biography. Cristiano Ronaldo is expected to keep playing soccer (football) at a professional level for the next decade and pursuing his dream of becoming one of the best football players in History, alongside with the likes of Pelé or Maradona.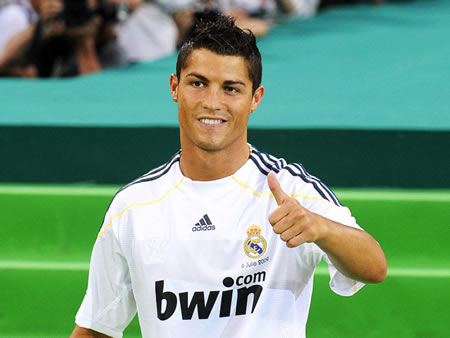 [ Back to F.A.Q. ]

comments powered by