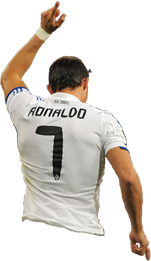 How tall is Cristiano Ronaldo?
CR7 height is 1,86m (186cm; 6.1 feet)
Cristiano Ronaldo is one of the most athletic football players in the business and he certainly takes a good advantage of his height for many of his special moves. Cristiano Ronaldo is definately a very tall guy for a soccer (football) player, having a height of 1,86m (6'1''), which allows him to run very fast and jump very high.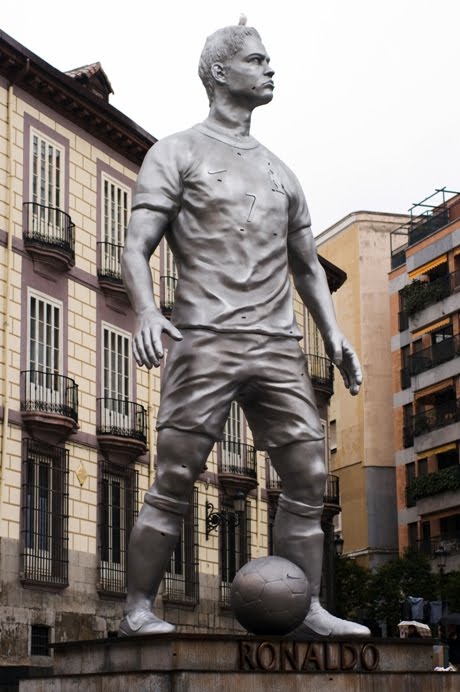 To set a term of comparison, we'll point out a few examples of heights from other football (soccer) players and sports athletes. How tall is Lionel Messi from Barcelona? The Argentinian is 1,69m (5'7''), 17cm less than Cristiano Ronaldo. Ronaldinho, currently playing in Fluminense, in Brazil, is 1,82m, which still puts him behind Cristiano Ronaldo in the height parameter. Manchester United players Wayne Rooney height is 1,78m and Nani is 1,75m. The AC Milan Swedish player Zlatan Ibrahimovic is taller Ronaldo, by having 1,91m (6'3''). One of the tallest football players still in action is surely Peter Crouch, who's height is 2,01m (6''7').
Below, we computed a table with a few players we selected and sorted it by height so you can make a quick analysis and see how tall is Cristiano Ronaldo when compared to a few other world-class players.
| | | | |
| --- | --- | --- | --- |
| | Player Name | Club | Height |
| 1 | Jan Koller | Cannes (retired in 2010) | 2,02m |
| 2 | Peter Crouch | Stoke City | 2,01m |
| 3 | Gerard Piqué | Barcelona | 1,92m |
| 4 | Zlatan Ibrahimovic | AC Milan | 1,91m |
| 5 | Rio Ferdinand | Manchester United | 1,91m |
| 6 | Adebayor | Tottenham | 1,91m |
| 7 | Didier Drogba | Chelsea FC | 1,89m |
| 8 | Cristiano Ronaldo | Real Madrid | 1,86m |
| 9 | Steven Gerrard | Liverpool | 1,83m |
| 10 | David Beckham | L.A. Galaxy | 1,83m |
| 10 | Ronaldinho | Fluminense | 1,82m |
| 10 | Arjen Robben | Bayern Munich | 1,81m |
| 11 | Samuel Eto'o | Anzhi | 1,80m |
| 14 | Wayne Rooney | Manchester United | 1,78m |
| 15 | Ricardo Quaresma | Besiktas | 1,75m |
| 16 | Nani | Manchester United | 1,75m |
| 17 | Chicharito Hernández | Manchester United | 1,75m |
| 18 | Sergio Aguero | Manchester City | 1,72m |
| 19 | Xavi | Barcelona | 1,70m |
| 20 | Lionel Messi | Barcelona | 1,69m |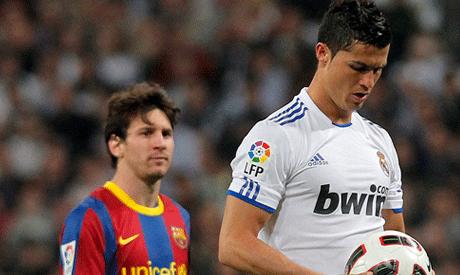 [ Back to F.A.Q. ]

comments powered by