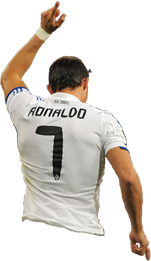 How old is Cristiano Ronaldo?
CR7 was born in 1985 and is currently 34 years old.
Cristiano Ronaldo was born in 1985 (5th of February), in Madeira island, Funchal (Portugal). Ronaldo is now 34 years old. Cristiano Ronaldo started playing as a professional player when he was only 17 years old, in Sporting CP. CR7 is close to have accumulated a 10 years experience as a senior professional football player, having played in clubs such as Sporting CP (jersey number 28), Manchester United (jersey number 7) and Real Madrid (jersey number 9 and later on, jersey number 7).
According to Real Madrid fitness coach, Di Salvo, Cristiano Ronaldo age won't be much of a problem in terms of his professional football player career longevity. The fitness coach is aware how old Cristiano Ronaldo is already, but he believes that the Portuguese player can play until he's 38 years old.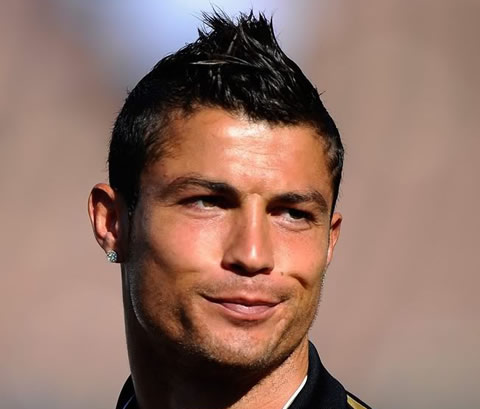 We gathered some information regarding not only how old Cristiano Ronaldo is, but also about the age from a few other world-class football players, in order for our readers to have an idea of how long we can still expect to see today's idols in football pitches.
| | | | |
| --- | --- | --- | --- |
| | Player Name | Club | Current age |
| 1 | David Beckham | L.A. Galaxy | |
| 2 | Frank Lampard | Chelsea FC | |
| 3 | Didier Drogba | Chelsea FC | |
| 4 | Rio Ferdinand | Manchester United | |
| 5 | Steven Gerrard | Liverpool | |
| 6 | Ronaldinho | Fluminense | |
| 7 | Xavi | Barcelona | |
| 8 | Casillas | Real Madrid | |
| 9 | Samuel Eto'o | Anzhi | |
| 10 | Zlatan Ibrahimovic | AC Milan | |
| 11 | Wesley Sneijder | Inter Milan | |
| 12 | Arjen Robben | Bayern Munich | |
| 13 | Ricardo Quaresma | Besiktas | |
| 14 | Cristiano Ronaldo | Real Madrid | |
| 15 | Wayne Rooney | Manchester United | |
| 16 | Nani | Manchester United | |
| 17 | Lionel Messi | Barcelona | |
| 18 | Chicharito Hernández | Manchester United | |
| 19 | Sergio Aguero | Manchester City | |
| 20 | Neymar | Santos | |
* Data collected in the 5th of September, 2011
* Source: wikipedia.com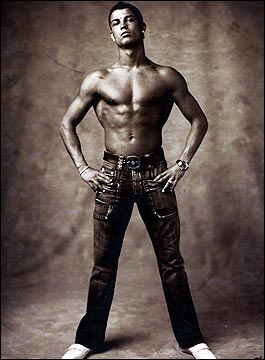 [ Back to F.A.Q. ]

comments powered by